How to Draw Naruto for Kids
Learn how to draw Naruto for kids step by step with this elementary drawing tutorial for schoolers and preschoolers.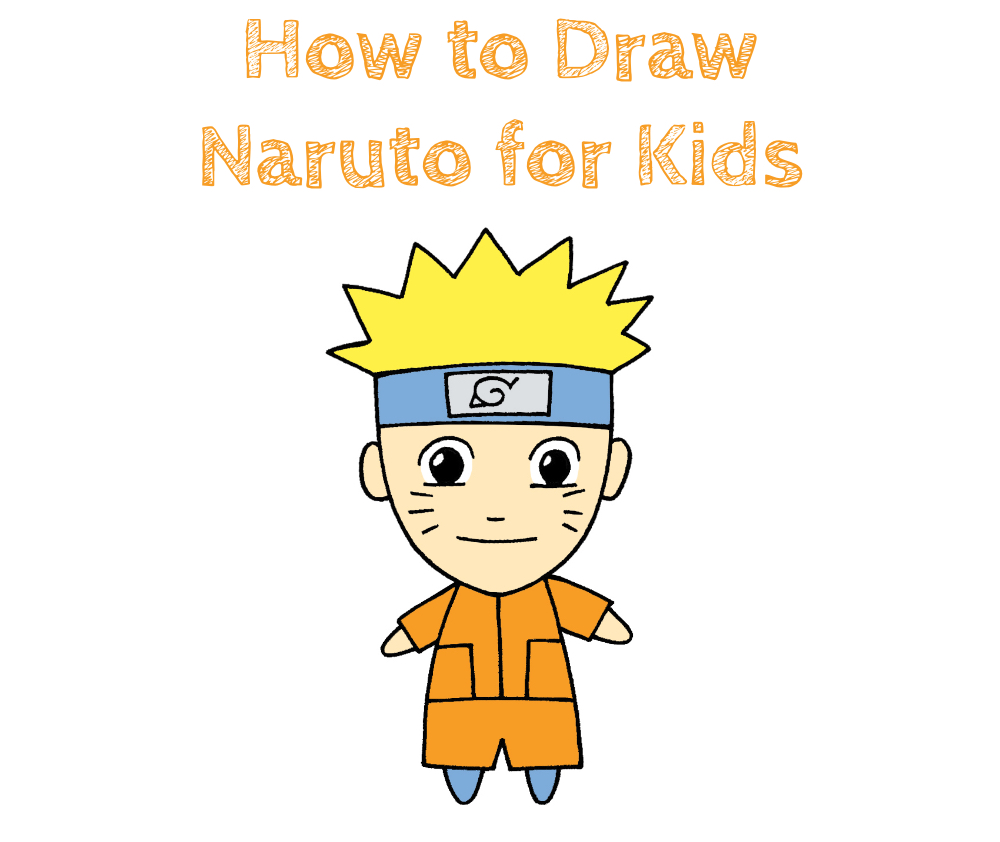 In this elementary step-by-step guide, you will learn how to draw Naruto for kids. Naruto is a character in the animated series who is a restless and rowdy teenage ninja. He dreams of achieving universal recognition and becoming the head of his village and the strongest ninja.
Naruto has a pretty memorable appearance. Drawing a character can be difficult due to the presence of some complex elements in the image. But following this easy instruction, everyone can draw Naruto, because this drawing is made really easy for children and beginners.
Below is a step-by-step instruction to follow in the drawing process. We hope this guide will help you draw this funny anime character! Enjoy drawing!
Time needed: 25 minutes.
How to Draw Naruto for Kids
Shape the face.

Draw a straight, top, vertical line, and on each side, extend down two parallel lines that at the end connect to each other in the shape of a chin.

Add hair.

Now draw Naruto's pointed hair right above the drawn head shape.

Add a bandage.

Draw a line under the hair as shown.

Add a symbol.

Add the Naruto symbol to the headband.

Draw parts of the face.

Now you need to shape the character's face by adding eyes, nose, and mouth lines to the face.

Add ears and face lines.

Draw three lines under Naruto's eyes, and then draw the ears in the shape of semicircles.

Draw the body.

Now sketch out Naruto's torso, which is drawn using parallel lines extending from under the face.

Details of clothing.

Divide Naruto's clothes in two as shown in the example. After that sketch out the details of Naruto's jacket.

Draw the sleeves.

Draw rectangular sleeves on the sides of the jacket as shown in the instructions.

Draw Naruto's arms and legs.

Draw Naruto's simple arms and legs.

Color Naruto.

Color your artwork using colored markers, crayons, pencils, or paint.