Learn how to draw lips step by step with this elementary drawing tutorial for schoolers and preschoolers.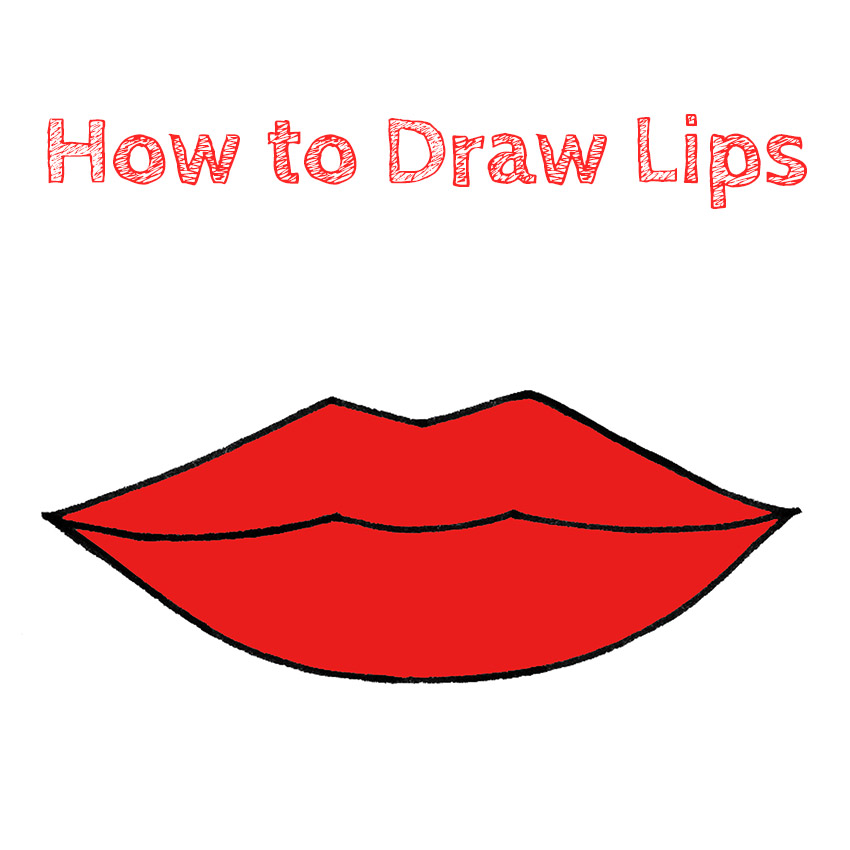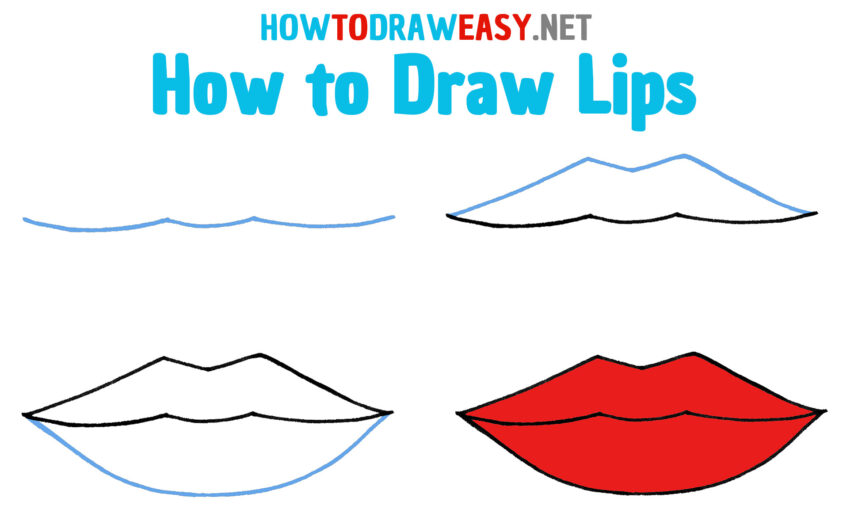 Hi all! Today we will look at how to draw lips easily. Since ancient times, lips have been given great importance. For example, in ancient times they were an indicator of a person's status. Therefore, both men and women sought to highlight them by various means.
Interesting fact: there are no sweat glands on the lips. For this reason, the lips dry out much faster than other parts of the body. It's no secret that their skin is incredibly thin and sensitive and requires some care. Many people use special balms, lipsticks with a special composition, creams, etc. for this. Drawing lips is an easy task, as a result of which you will get a great image. Let's get started!
Time needed: 15 minutes.
How to Draw Lips
Draw a line of closure.

The lip closing line reminds the viewer of a sea wave. Draw three arcs in succession. Connect them to each other. Note that the arc in the middle is smaller than the others.


Draw the top lip.

Draw a curve upward from the corner. Then draw a small angle (this curve is called the cupid's arch) and lower another curved line to the other commissure.


Draw the bottom lip.

Draw a curved line at the bottom, starting from a corner and ending with another corner. Please note that this detail visually looks quite wide.


Color your drawing.