How to Draw a Ninja Turtle for Kids
Learn how to draw a ninja turtle for kids step by step with this elementary drawing tutorial for beginners, schoolers, and kindergarteners.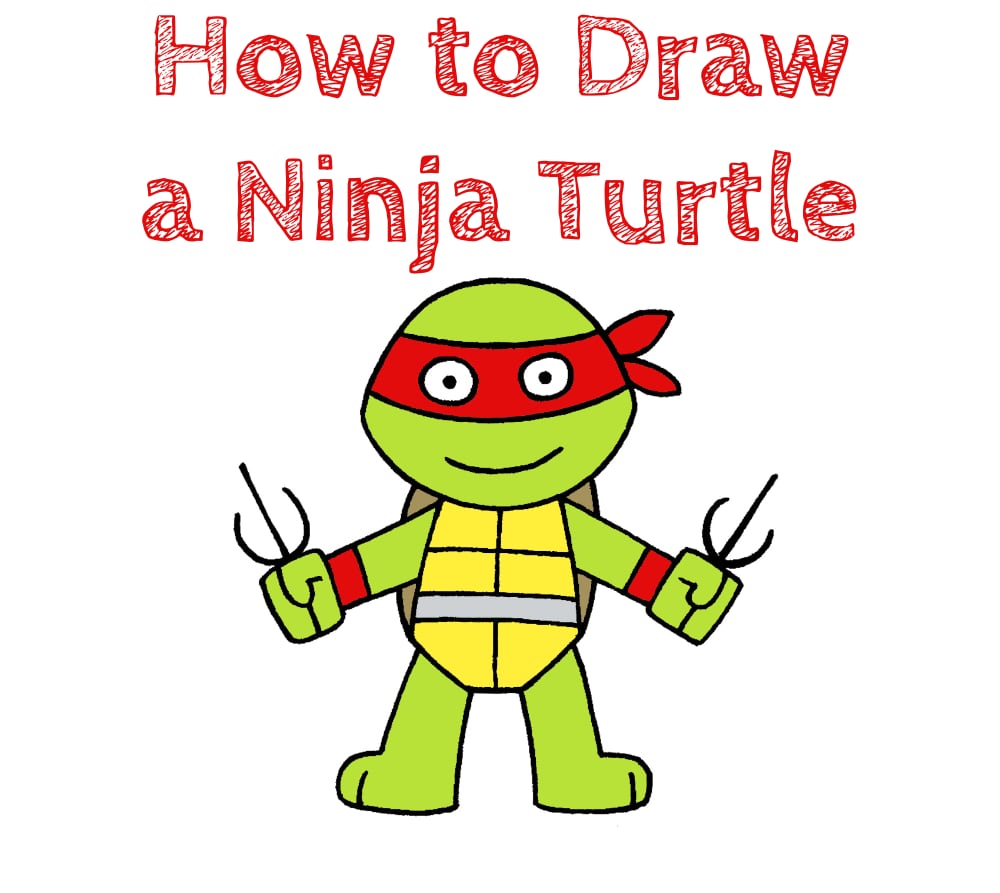 Hello everyone! In this step-by-step instruction, you will learn how to draw a ninja turtle for kids. Probably everyone loves movies and cartoons about good guys and superheroes. Some of us even have our idols: some have Iron Man, some love Thor, Spider-Man, Superman, and some love Teenage Mutant Ninja Turtles. As a result of the mutation, the turtles received superpowers that made them unusual characters. Each of the heroes is endowed with unique behavior, has its own special weapon. Amazing battles with villains and humor made the characters the favorites of the public, real legends for many people. This guide will show you how to sketch one of these popular characters, namely a ninja turtle named Raphael! Enjoy drawing!
Time needed: 25 minutes.
How to Draw a Ninja Turtle for Kids
Draw the shape of the head.

Start by drawing a head, which visually consists of two semicircles. On the sides, the turtle's head should be slightly more bulbous.

Draw a mask.

Now on Raphael's face draw a mask using two lines, and also to the right of the head draw details as shown.

Draw parts of the face.

Draw two round eye shapes as well as pupils. After that, draw a smile using a curved line.

Draw the torso.

Next, draw the outline of the ninja turtle's torso, which consists of lines that are connected by corners – a total of five such lines of different lengths.

Draw fists.

Draw fists on the sides of Raphael's torso as in the example.

Draw the arms.

Now connect Raphael's hands to his torso using straight lines.

Draw the sai blades.

Sketch Raphael's ninja weapons. Draw a straight line first, and then a curved part of the weapon.

Add details.

Draw the belt for the ninja turtle, as well as the bracelets.

Draw the shell.

Draw details on Raphael's torso in the form of square shell plates and draw the shell outline on the back.

Draw the legs.

Drawing the body is complete, and at the end of the sketching process, you just have to draw Raphael's legs.

Color the drawing.