How to Draw a Lego Man for Kids
Learn how to draw a Lego man for kids step by step with this elementary drawing tutorial for schoolers and preschoolers.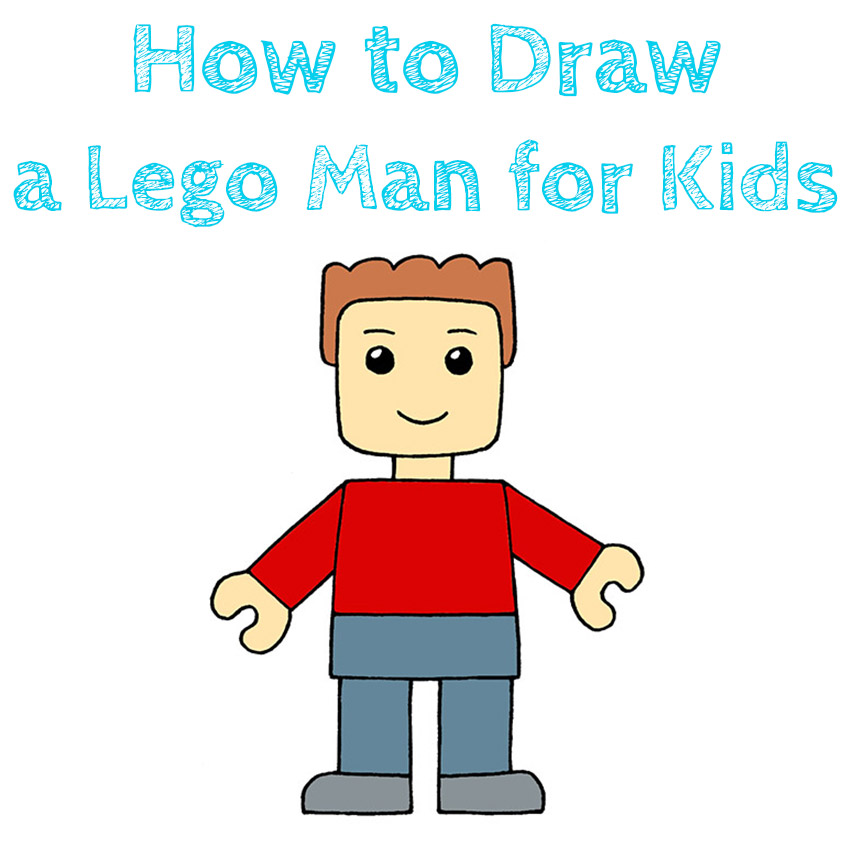 Hello everyone! In this drawing guide, we will show you how to draw a Lego man for kids step by step. You can find a large number of lessons on the Internet that show how to draw a Lego person, but it is difficult to find suitable ones for beginner artists. Also here you can find a cool simple lesson Lego Batman.
Lego man should be drawn close to a real man with some differences. For example, a Lego's head is larger than the head of an ordinary person, the torso and legs are angular. Our step-by-step instructions for drawing a Lego man are great in the practice of learning circles and rectangles. They are basic figures in artistic activity.
Lego constructors are widely known among educational toys. All children love them, they are also a hobby of many adults. Today, there are more than 4.5 billion figurines of this brand. So let's start this tutorial and learn how to draw a Lego man.
Time needed: 20 minutes.
How to Draw a Lego Man for Kids
Draw the head.

First draw the head in a square with rounded corners.


Draw the torso.

Below the head, draw the torso, which is in the shape of a rectangle tapering towards the top.


Draw the hair and neck.

Draw the hair of the Lego man above the head. Depict it in waves. Next, sketch out the neck: two vertical lines between the head and torso.


Draw the arms and legs.

Draw the arms in the shape of rectangles. Note that they are covered by the torso. Now draw rectangular legs under the torso. To draw the shoes, draw rectangles horizontally and round off the ends.


Draw the brushes and pants.

Draw the palms, and you also need to add horizontal lines on the torso and on the legs as shown in our example.


Draw the face.

To make the drawing look more animated, you can draw a face. Use an arc to draw eyebrows and a smile, circles for the eyes. To add some sparkle to your eyes, leave the tiny circle unpainted.


Decorate the Lego figurine.

We dyed his hair brown. They put on a red shirt, blue pants, and put on gray boots. Use nude colors to color your skin. But you don't have to follow a pattern, use your imagination.

This concludes our lesson on how to draw a Lego figure for children. I hope you have a beautiful drawing and you are satisfied. If it is true then you can share it with your friends on social networks so that they can rate it too. Check out our other instructions for kids as well and draw other things. We wish you every success!