How to Draw a House for Kids
Learn how to draw a house for kids step by step with this elementary drawing tutorial for schoolers and preschoolers.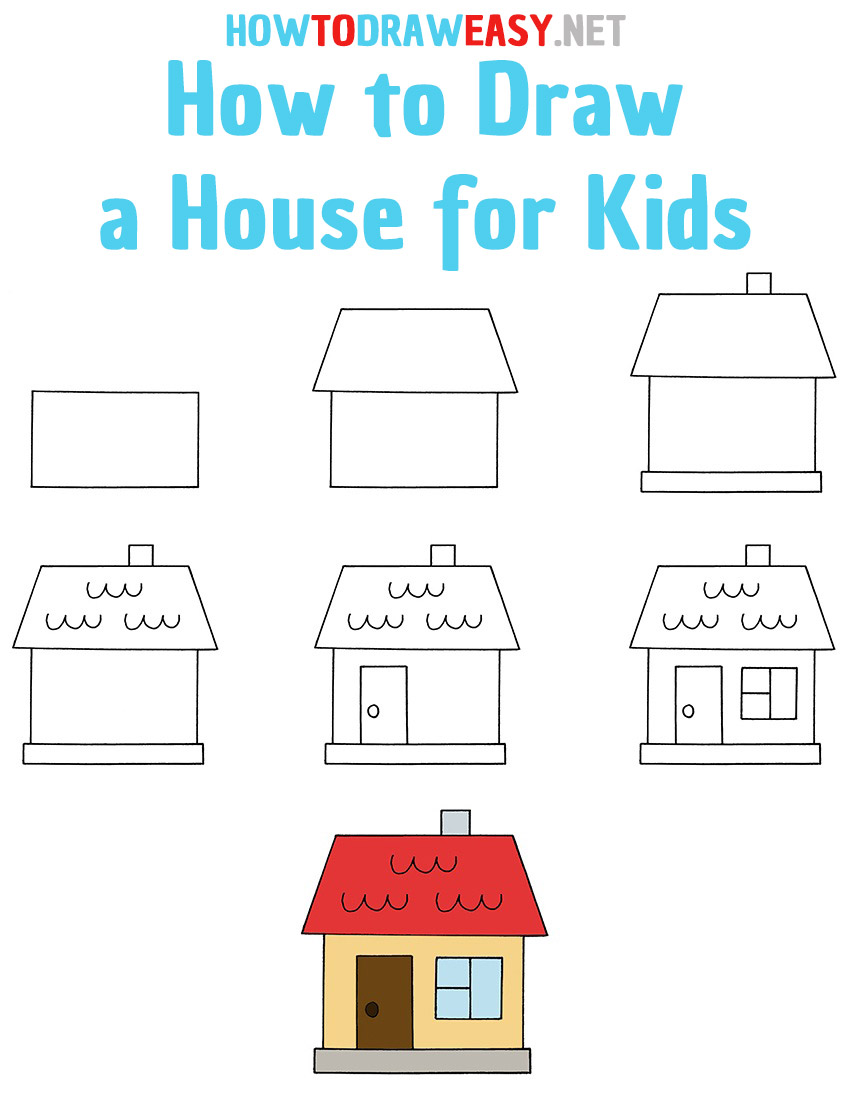 Hello! We present to your attention a drawing tutorial on how to draw a house for kids step by step. With this lesson in drawing a house, you can easily draw a simple building, since in the drawing process you will use simple shapes and straight lines.
Any house is an important object in every city. In houses, people live, work, do what they love, shop. Each house has its own individual purpose and looks the way it needs to be. In this instruction, an example of an ordinary residential building is drawn, which everyone can very easily draw. You can also draw trees around the house to get a more interesting drawing. Try to follow all these instructions and then it will be easy to draw a beautiful house.
Below is a step-by-step plan to follow during the entire drawing process. Each step is an important part of the final design of the building.
Time needed: 20 minutes.
How to Draw a House for Kids
Draw the outline of the house.

Draw a freeform rectangle in the middle of the sheet.


Draw the roof.

The roof of the house will be trapezoidal. Note that the top of the roof is narrower than the bottom.


Draw a porch and chimney on the roof.

At the bottom of the house, draw a rectangle to represent the porch. On the roof on the right side, draw a square chimney.


Add a roof pattern.

Draw some wavy lines on the roof to indicate the pattern.


Draw a door.

On the left side of the house, draw a long, vertical rectangle for the house door. Also, draw a small circle in the middle of the door that represents the doorknob.


Draw a window.

Draw a large window next to the door on the right side. Draw a large square with two intersecting lines inside.


Color your drawing.

We decided to paint the house light yellow and make the roof red. You can decide for yourself how to color your painted house. Don't forget to paint the window, door, chimney, and porch.

The drawing is ready! We hope you enjoyed drawing the house and the lesson was useful. Be sure to show your work to your friends and family. We also recommend that you familiarize yourself with other drawing lessons for children.