How to Draw a Tree for Kids
Learn how to draw a tree for kids step by step with this elementary drawing tutorial for schoolers and preschoolers.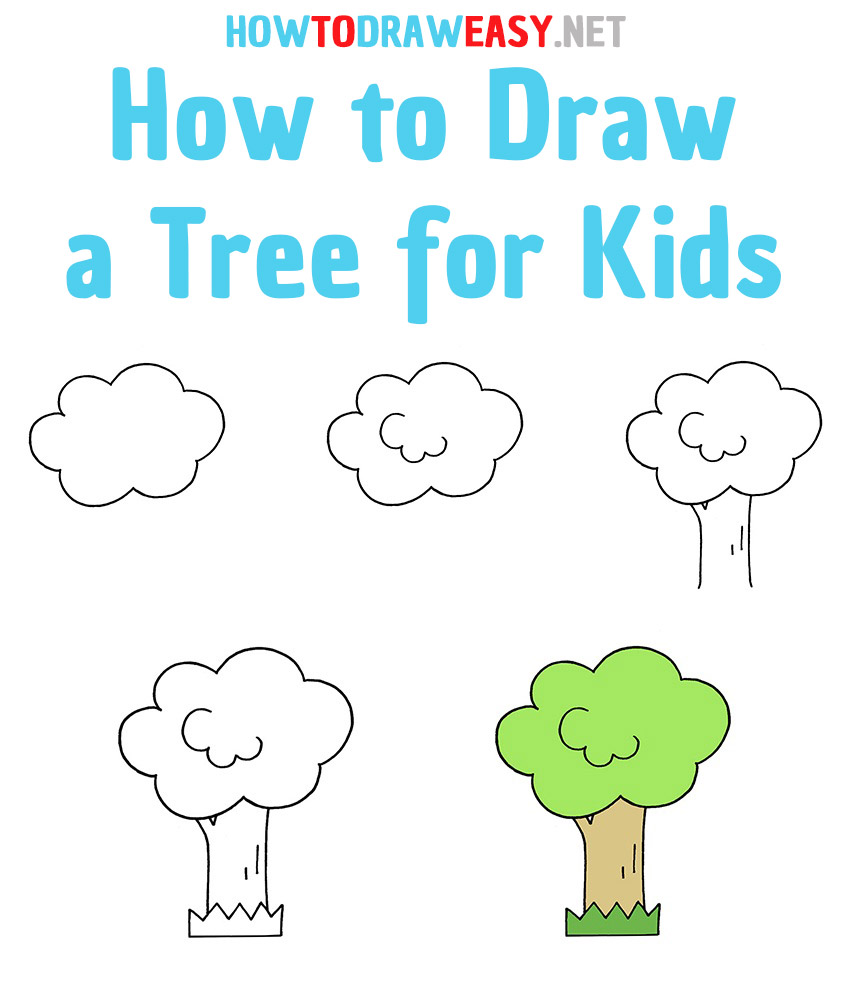 Hi guys! The howtodraweasy.net art team is constantly trying to create simple yet beautiful drawings in drawing lessons. This time it was also no exception, and we have prepared a drawing tutorial on how to draw a tree for kids.
We see trees always and everywhere. Trees play an important role in the life of the Planet and humans. Without a large number of trees around, people would not be able to get oxygenated. Globally, by estimates, there are about 3 trillion trees. At the same time, each type of tree is attractive and unusual in its own way.
Drawing a tree is not difficult at all. It is necessary to follow all the recommendations for drawing presented and follow all the rules throughout the process. In this case, the drawing will be impressive. The presented step-by-step drawing of a tree is designed in order to have a reference point in front of your eyes and not get confused when drawing any elements.
Time needed: 20 minutes.
How to Draw a Tree for Kids
Draw the edge of the tree.

The leaves on the top of the tree can be drawn in any way you want. But this method is simple and quite beautiful. Draw a large oval with wavy lines that looks like a cloud.


Draw the inner leaves.

Inside the sketched top of the tree, draw an unfinished shape also with wavy lines to indicate the inner foliage.


Draw a tree trunk.

Draw two vertical lines to indicate the trunk of the future tree. Draw some small lines to indicate the bark.


Draw the grass below.

Draw small grass at the foot of the tree. You can mark it with sharp lines in the form of small triangles.


Color in the drawing.

Usually the tree has a brown trunk and green foliage. Paint the trunk itself brown and the top green. You also need to paint the grass below in bright green.

Done! All the steps have been taken and the drawing of the tree is finally done. Congratulations on your new painted masterpiece. Be sure to share your work with friends and family and add it to your drawing portfolio.
Check out our other instructions for kids as well and draw other things. We wish you every success!