How to Draw a Girl for Kids
Learn how to draw a girl for kids step by step with this elementary drawing tutorial for schoolers and preschoolers.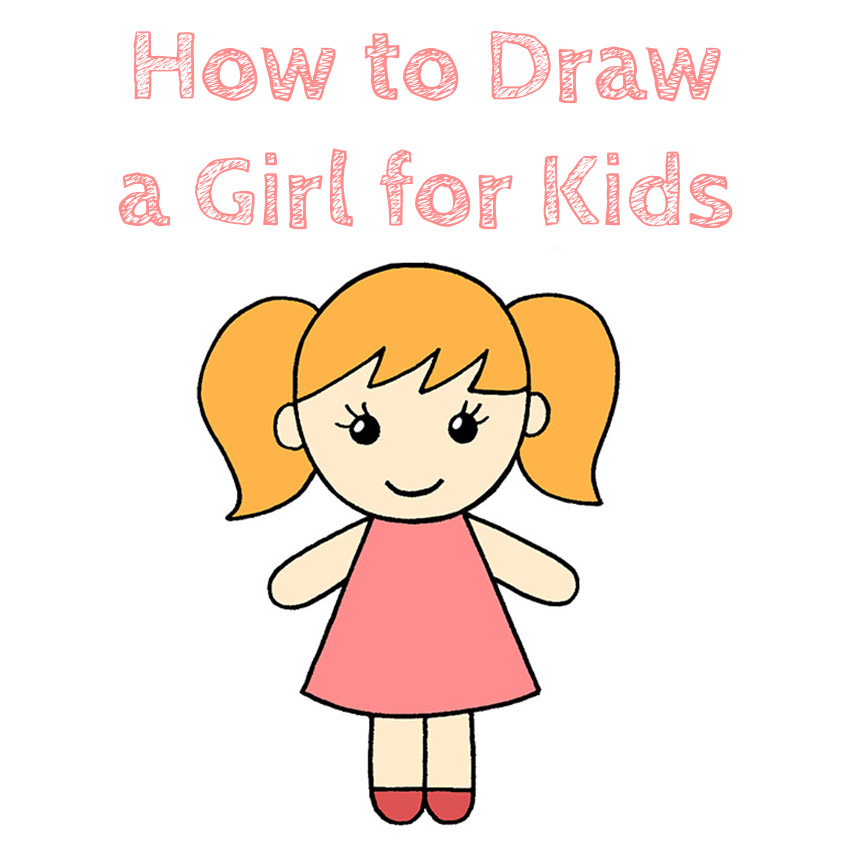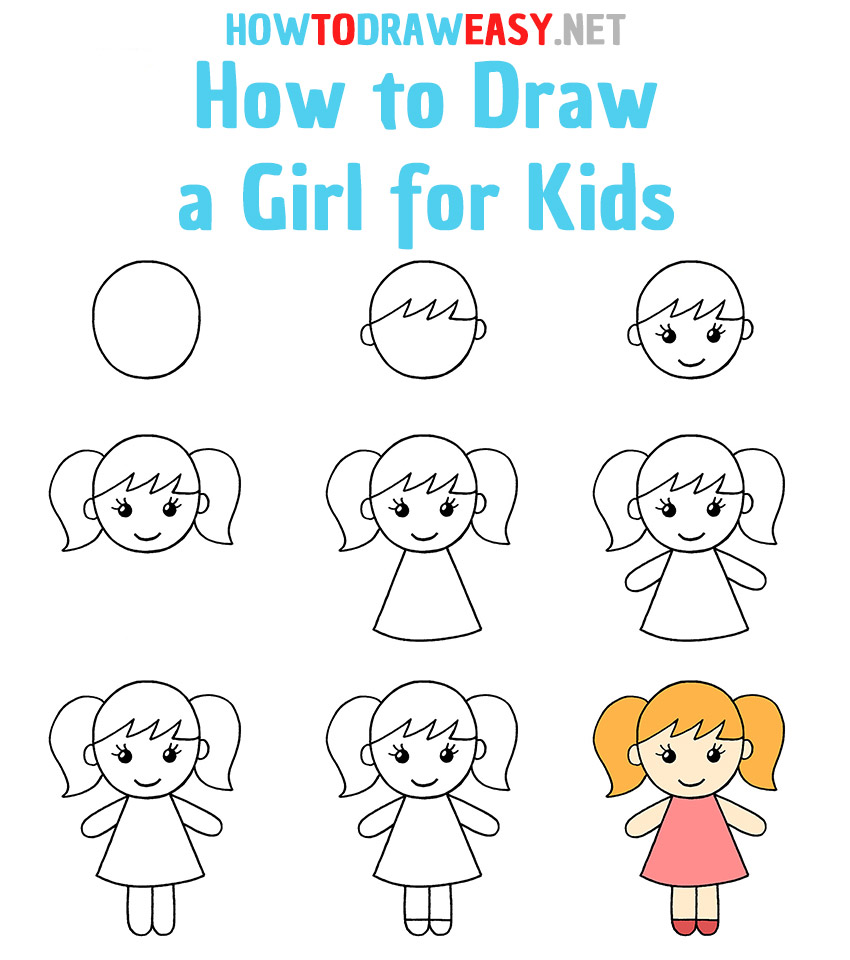 Hello everybody! We suggest you learn how to draw a girl for kids step by step. Girls are young girls or young ladies. Usually, girls wear different skirts and dresses, make pigtails. Learning to draw a girl will not be difficult. So we decided to portray a girl. She has two ponytails, a pink dress, red shoes. The girl looks pretty attractive.
Below is a step-by-step instruction to follow during the drawing process. The main thing is to follow our recommendations and take your time and you will definitely be able to draw a beautiful girl.
Time needed: 20 minutes.
How to Draw a Girl for Kids
Draw a girl's head.

First, you need to draw the girl's head in the form of a small oval.


Draw the ears and bangs.

At the top of the head, draw bangs in a zigzag line. Next, you need 2 small ears on the sides of the head.


Draw girlish eyes and a smile.

Draw two small black eyes under the bangs, and draw several cilia on top. Draw a small smile on the lower part of the face.


Draw the ponytails of the hair.

Draw ponytails on each side of the head. Try to depict the element as it is presented in the instructions.


Draw a dress.

Draw two straight lines under the head that go slightly away from each other. From the bottom side, connect the lines in a semicircle.


Draw the arms.

On the sides of the torso, draw oval arms pointing out to the sides.


Draw the legs.

Draw the girl's legs in the same way, which are adjacent to each other.


Draw the shoes.

Draw horizontal lines at the bottom of the legs.


Color the drawing.
The girl is drawn. We hope this was a useful and interesting tutorial. Share your new work with friends and family and add the drawing to your portfolio. We also recommend that you familiarize yourself with other drawing lessons for beginners.