How to Draw a Flower for Kids
Learn how to draw a flower for kids step by step with this elementary drawing tutorial for beginners, schoolers, and kindergarteners.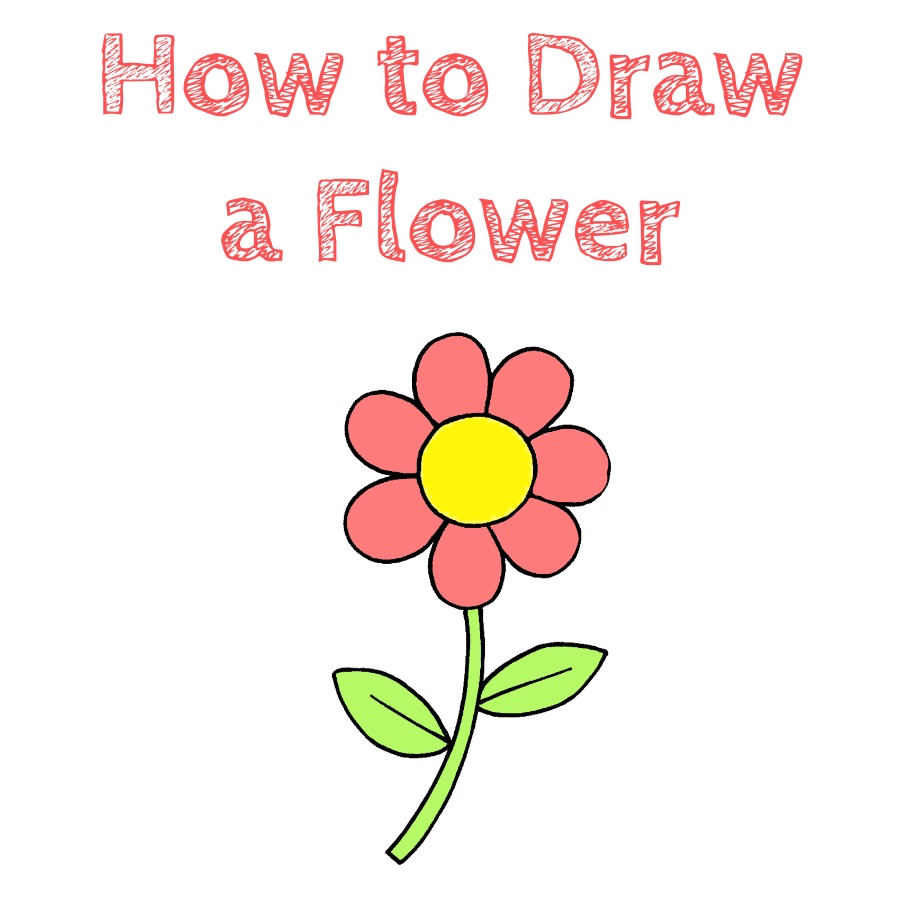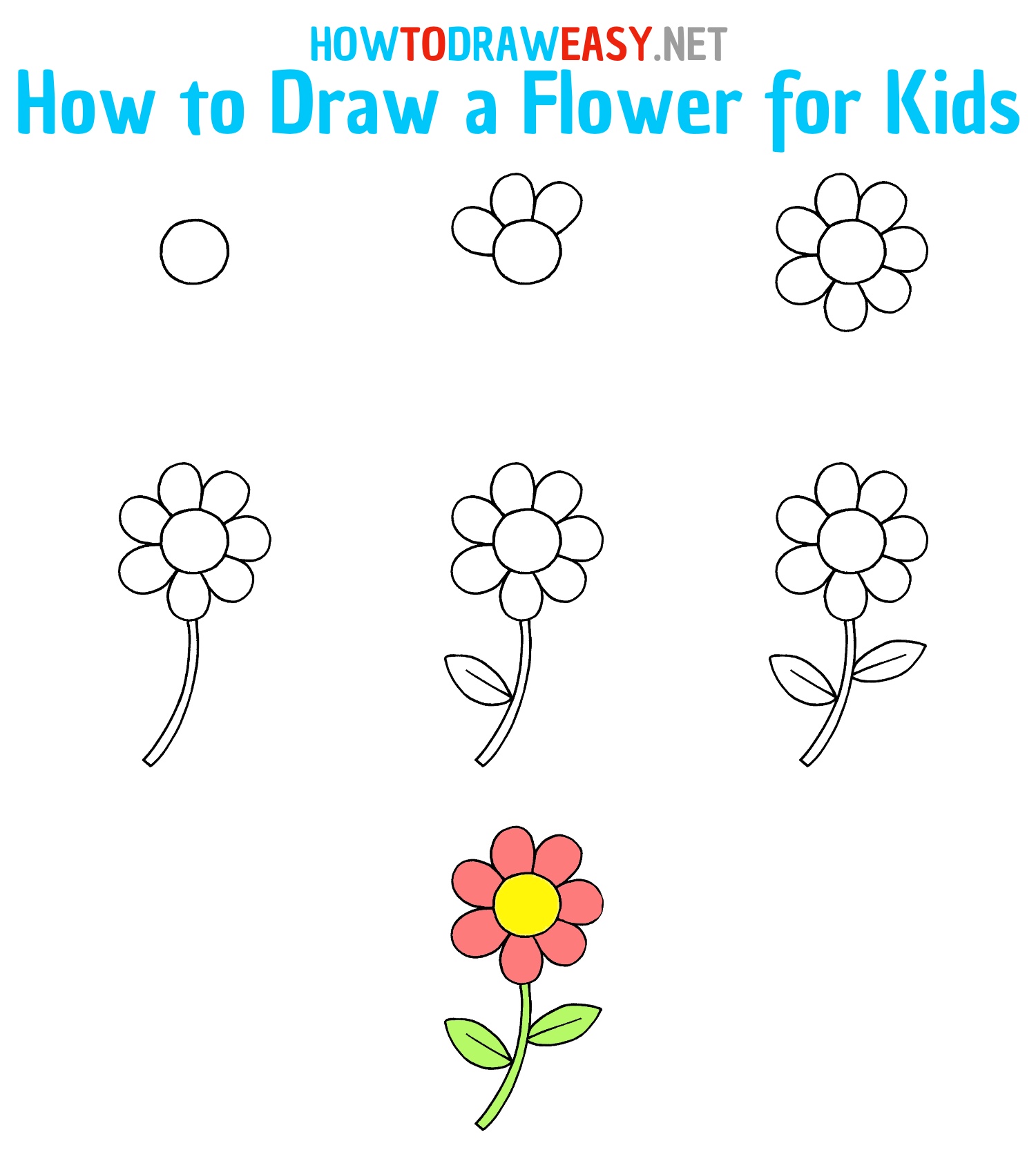 In this simple step-by-step instruction, you will learn how to draw a flower for kids in a cartoon style. Flowers are very attractive plants that can be found literally everywhere. They come in many different colors, types, and often the flowers smell very good. Flowers are wonderful natural phenomena that embody the beauty of nature and everything that nature creates.
We decided to show how to draw a flower in the simplest form so that schoolchildren and even kindergarteners can sketch a flower. The instruction below will help you sketch this beautiful flower so that you pump your skills and can sketch a beautiful flower for mom. Enjoy drawing!
Time needed: 15 minutes.
How to Draw a Flower for Kids
Draw the middle of the flower.

Begin by drawing the middle part of the flower, which is drawn using a solid circle.

Start drawing the petals.

On top of the drawn middle part of the flower, draw several petals that are close to each other and create the upper part of the flower along which you will be guided in the next step.

Add 4 petals.

Now add the next 4 petals as shown in the example.

Draw the stem.

From the drawn flower petals, extend two parallel, curved lines that will create the shape of the stem. Make the stem thin and oblong.

Draw a leaf of the flower.

On the left side of the stem, draw a leaf with a pointed end. On the leaf, draw a line that will give the leaf texture.

Add the second leaf.

On the other side of the stem, draw the same petal, but directed to the other side and located slightly higher.

Color the cartoon flower.

Color the stem and leaves green. The petals can be color in any colors you want, or you can use the same pink color as in the example. You can choose yellow, pink, red, or any other color you like.