How to Draw a Christmas Tree for Kids
Learn how to draw a Christmas tree for kids step by step with this elementary drawing tutorial for schoolers and preschoolers.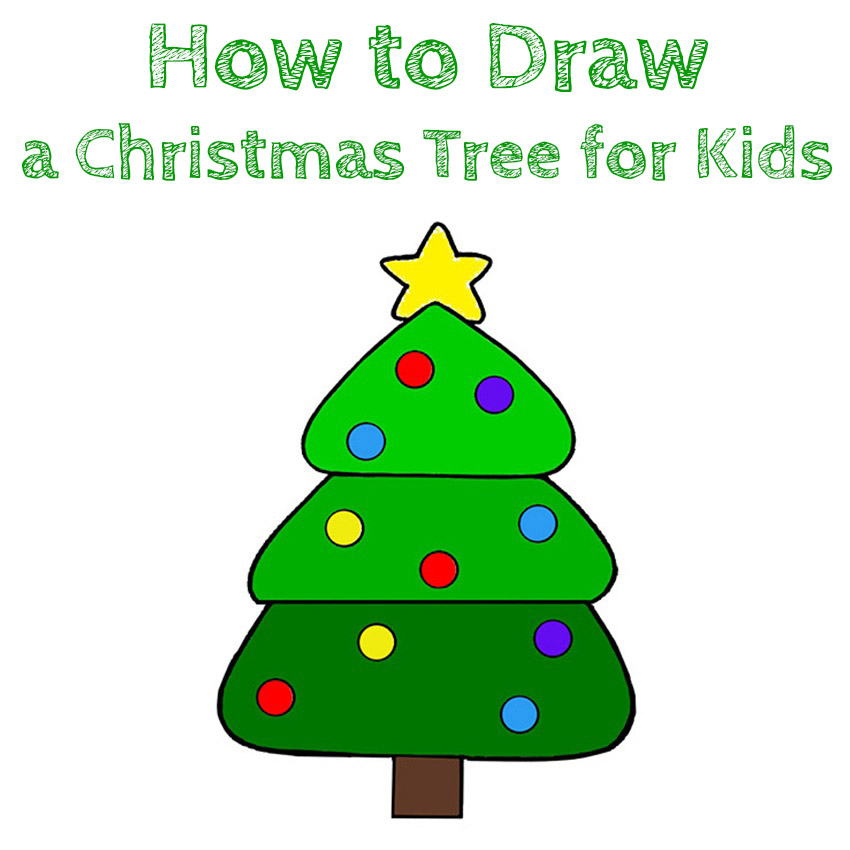 Jingle Bells! Guys, what is the first to dress up in the house before Christmas and New Year's holidays? Of course, the tree! In honor of this, we have prepared a simple lesson, how to draw a Christmas tree for kids step by step.
The whole family gathers to decorate the main symbol of the New Year. Christmas balls, garlands, tinsel – all these are attributes of a magical holiday that will bring joy, mood, and well-being to your home. TTry to make the tree colorful so that in the new year it will give you only good things. And every child knows that Santa Claus left them gifts for good behavior.
Drawing a Christmas tree is not difficult. To create a beautiful Christmas pattern, follow our tips at every step.
Time needed: 15 minutes.
How to Draw a Christmas Tree for Kids
Draw the top of the Christmas tree.

We will draw the top of the tree. For this we need to draw a triangular shape. The bottom corners should be rounded.


Draw the bottom of the tree.

We also draw the lower 2 parts of the tree in the form of rounded triangles. Only without upper sharp corners.


Draw the trunk and a star.

Every Christmas tree should have a pretty star. Therefore, depict a large star on the top of the tree, as shown in our example.
To make our tree stand, draw a small rectangle at the very bottom.


Draw christmas balls.

The main decoration of the Christmas trees is, of course, balls. It looks boring without them, so let's draw balls on it. To do this, you need to draw small circles in a chaotic manner.


Decorate the tree.

We decided to paint the tree in different shades of green. The trunk will be brown and the star will be yellow. And decorate the balloons with whatever colors you see fit.

Done! You have got the most elegant Xmas tree. You can share this lesson with your friends and acquaintances on social networks, as well as watch our other drawing lessons.
And we wish you Merry Christmas and Happy New Year!