Learn how to draw a cat for kids step by step with this elementary drawing tutorial for schoolers and preschoolers.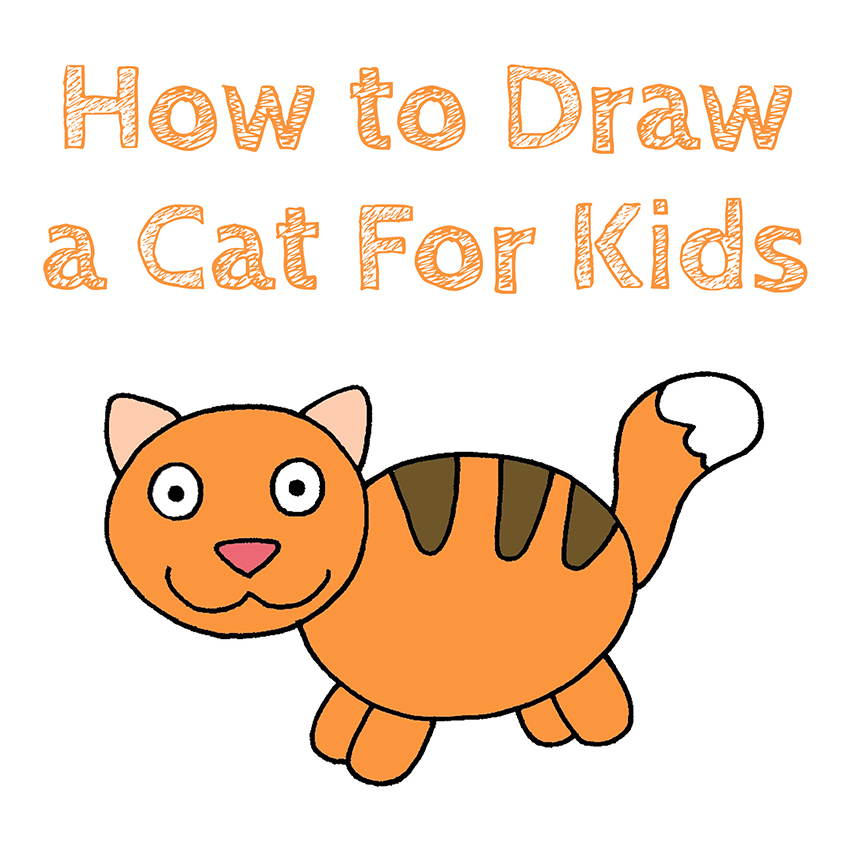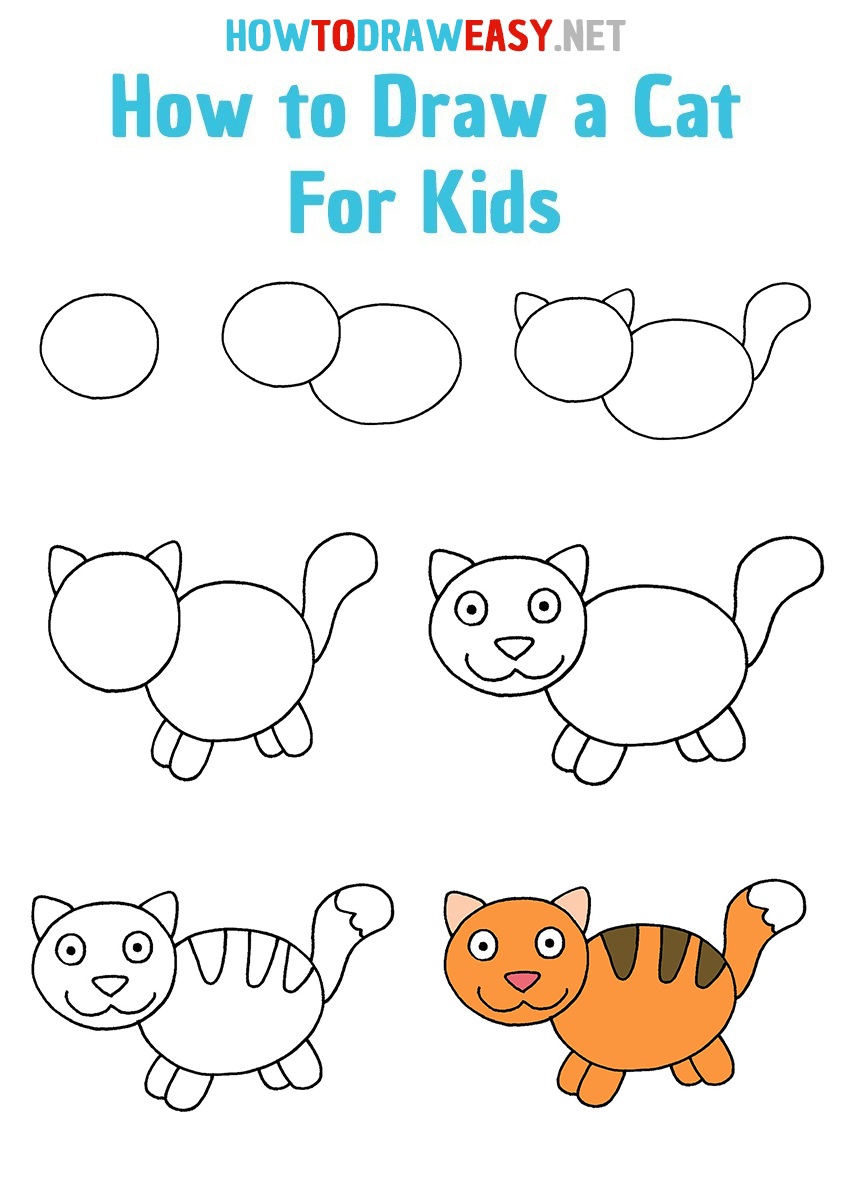 Hello to all animals! For most of us, cats are an integral part of our lives, but especially children are drawn to them. Sometimes animals become the main friends of children. It's great! What child doesn't want to draw a cat?
That is why we have created a simple and understandable instruction for any child to learn how to draw a cat in steps. Let's get down to the most interesting thing, get out the pencils and start drawing the cat step by step.
Time needed: 15 minutes.
How to Draw a Cat for Kids
Draw a circle (head)

Let's start with the head of our cat. We draw a head in the shape of a circle, small irregularities are acceptable.


Draw the body of a cat.

We also draw an oval just below the head, it will serve as the basis for the body of our future cat.


Let's draw the ears and tail.

An important component of any cat will be it's ears and of course its tail. Draw the ears in the form of triangles, which will be slightly inclined. In drawing a ponytail, you can rely on our illustrations or show your imagination.


Draw paws.

What will our pet stand on? Of course, on your paws! Draw four lovely elongated ovals to connect with our torso.


Draw a muzzle.

Let's draw the eyes, nose, and facial expressions of the animal. Do not forget to make our cat the kindest eyes and a sweet smile.


Draw stripes on the back.

 Draw stripes on the back of our cat and separate the tip of the tail.


Coloring the cat.

Here you can repeat our drawing and use orange and brown colors. Or do not limit your imagination and you can come up with something of your own.

We hope you enjoyed our step-by-step tutorial on how to draw a cat for kids and beginners, because we created it with all the warmth and diligence.
We wish you success in mastering such an important skill! Ready for the next lesson?