How to Draw a Black Cat for Kids
Learn how to draw a black cat for kids step by step with this elementary drawing tutorial for schoolers and preschoolers.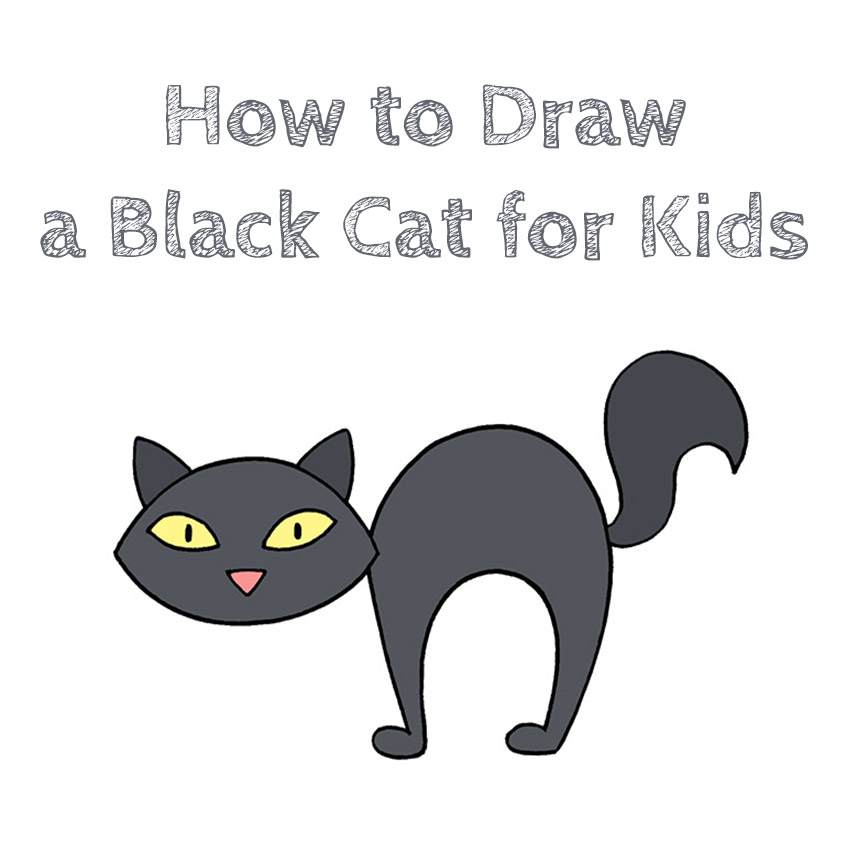 Hello, dear artists! In this tutorial, you can learn how to draw a black cat for kids. Quite often, drawing animals causes certain difficulties for novice artists, so here we will show you how to draw a cute black cat step by step.
The cat is the most popular pet and often becomes a man's best friend. Fluffy pets require a lot of care and human attention, affection, and love. Most often, children easily make friends with cats and other pets, which later become full-fledged family members. It's easy to draw a cat, so let's start drawing in stages.
Time needed: 20 minutes.
How to Draw a Black Cat for Kids
Draw a cat's head.

The head has the shape of an oval, which tapers slightly at the ends.


Add ears.

The ears of the cat are in the form of small triangles above the head.


Draw the face.

The eyes are almond-shaped, inside the pupils are in the form of dots. The nose is an inverted triangle under the eyes.


Draw the body.

Our cat's body needs to be drawn in an inverted U-shape. Draw the paws on the bottom of the paws.


Add a tail.

Note that the tail is curved so you can follow the instructions. The end of the tail can be sharpened.


Color your drawing.

We painted the cat black and the eyes yellow. You can paint the cat any other color you like.

We hope that this was a useful and informative lesson for you. Be sure to show your new drawing to friends and family. We also recommend that you familiarize yourself with other drawing lessons for kids.