Learn how to draw Pikachu easy enough for beginners, start a sketch with this tutorial. Step by step drawing a pokemon for beginners!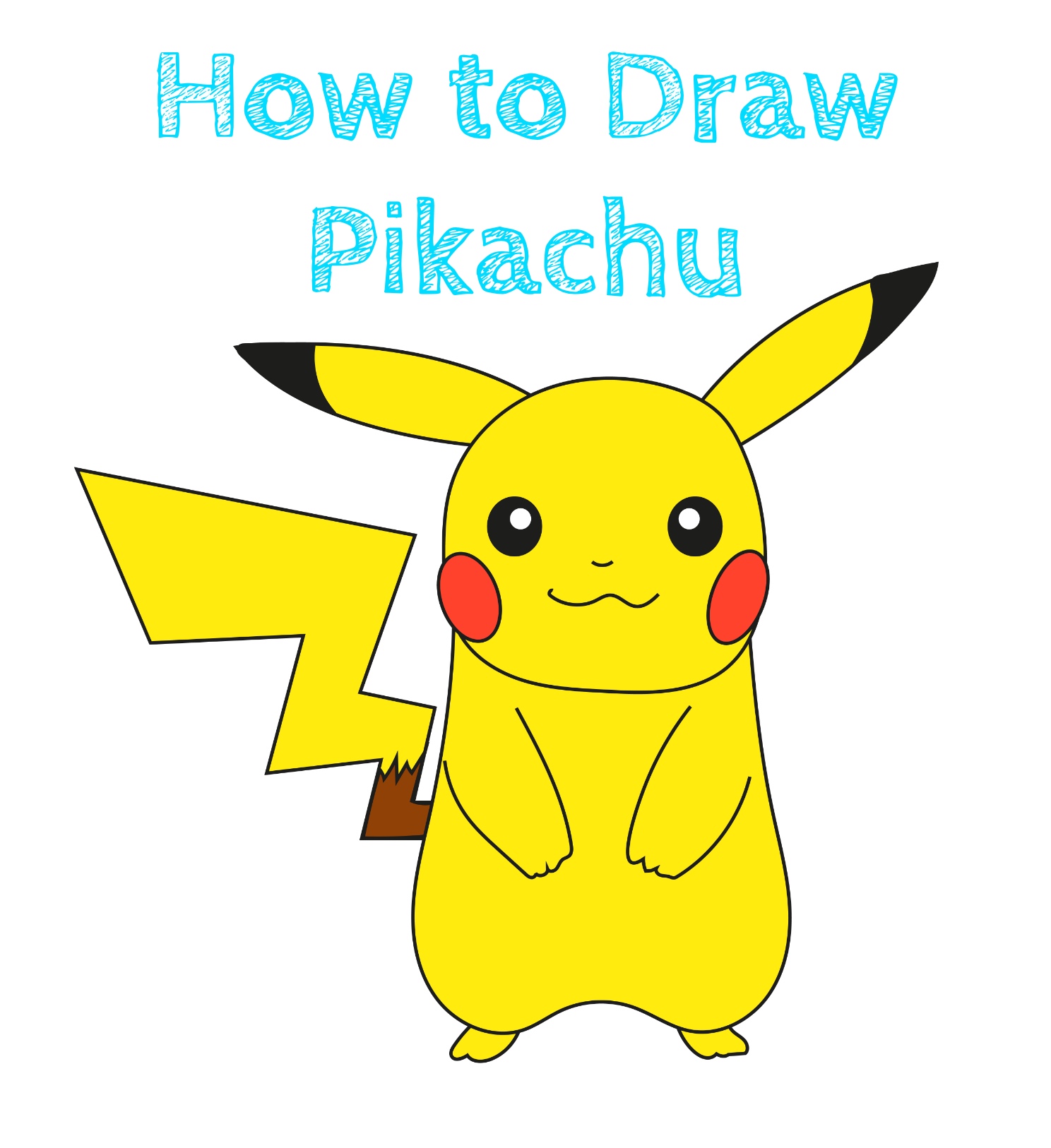 In this drawing lesson, you will learn how to draw Pikachu easy enough for all beginner artists. The lesson is divided into 10 steps, which will gradually show you how to sketch this cute Pokemon character. Pikachu is the most popular character in the Pokémon series. It is difficult to describe this character in two words, but in short, this is a very cute animal with a zigzag tail. The character description would be wrong for this cute Pokémon character's main abilities. This cute animal is actually very belligerent and fights great! The animal belongs to the creatures of the electric type. Pikachu uses electrical discharges in battles with opponents, which are very effective. Write the name of your favorite Pokemon character in the comments, it's very interesting for us!
Time needed: 45 minutes.
How to Draw Pikachu Easy
Outline of the head.

First, draw a circle-like shape for the Pikachu head.

Draw the cheeks.

Draw the typical Pikachu rounds on his cheeks, which you will eventually paint red at the end of the lesson.

Draw the mouth.

Draw the mouth of the Pokémon using a single curved, wavy line.

Draw the eyes.

Draw the Pokémon's small, round eyes.

Draw the ears.

Long pointed ears are one of the main features of Pikachu, and they are what you need to draw using the example from this step.

Details of the head.

Use thin lines to draw all the details that you see in this step as

Draw the torso.

Now sketch out Pikachu's body in a pear shape.

Draw the tail and arms.

First, draw the cute Pikachu arms and after that draw the zigzag tail of the Pokémon, which is drawn in the shape of a lightning bolt.

Draw the legs.

Draw cute little Pikachu legs, and after them draw a pattern on the tail.

Color Pikachu.

Now color your drawing of cute Pikachu using your favorite coloring supplies. Do not forget that when coloring the eyes, you will need to leave two small areas white. You can see an example in the colored version in the instructions.