How to Draw an Owl for Kids
Learn how to draw an owl for kids step by step with this elementary drawing tutorial for schoolers and preschoolers.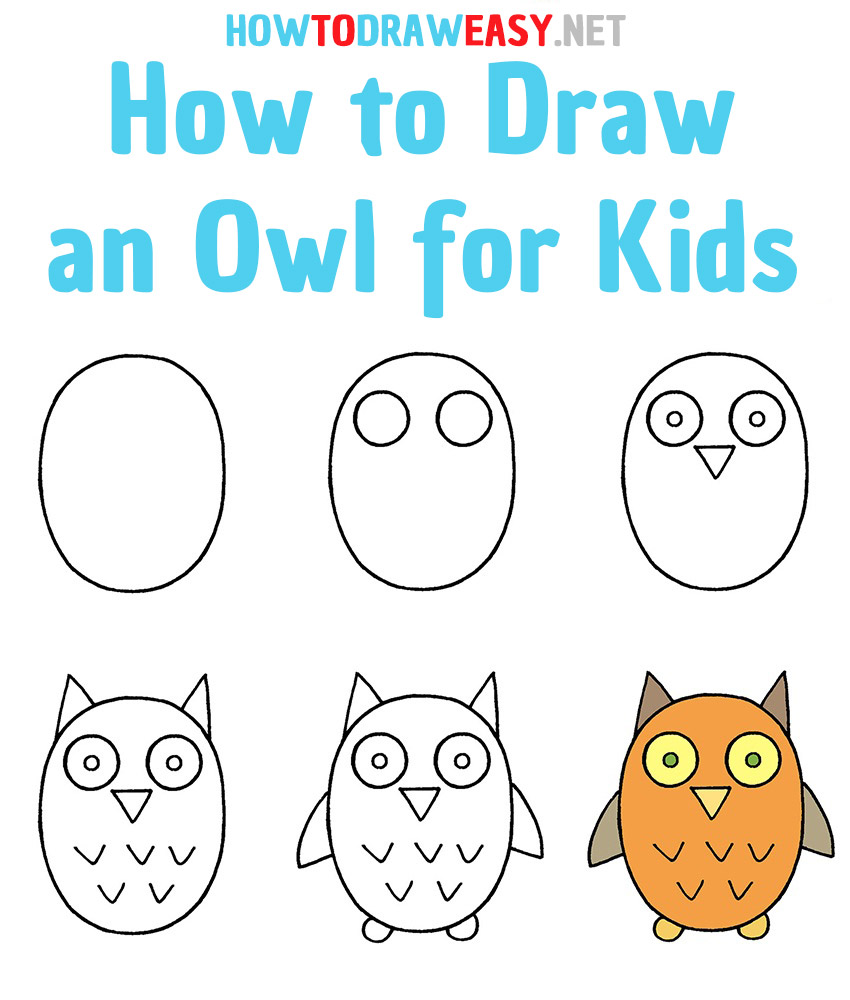 Hello everyone! In this lesson we will try to teach you how to draw an owl for kids. The owl is a very beautiful and unusual bird. She has an interesting body shape, catchy ears and large eyes. The bird differs in size from many of its other relatives. The color of the owl is usually a beautiful variegated color, and there are also whiter and grayer plumage colors.
It is very easy to draw an owl. Try to fully follow the instructions below and then you will definitely be able to draw a drawing of a bird that is unusually beautiful.
A step-by-step plan for drawing an owl is formed and described very clearly and easily. It is possible to paint such a new picture in a short period of time and is very effective.
Time needed: 20 minutes.
How to Draw an Owl for Kids
Draw the outline of the owl.

Draw an oval – this will represent the body of the future owl. This oval should be oblong.


Draw two eyes.

On top of the body, draw two large circles opposite each other, that is, the large eyes of the bird.


Add pupils and beak to the bird.

Draw two small circles inside the large eyes, that is, the pupils. Draw a small beak in the form of a triangle just under the eyes.


Add the ears and feathers to the image.

Above the big eyes, draw two sharp ears on the owl's head. Also add some sharp unfinished triangles on the bird's belly.


Draw wings and legs for the body.

Draw two sharp wings on both sides. At the bottom, do not forget to draw two small circles – paws.


Color the owl.

We decided to paint the owl orange and make the ears and wings gray. It is possible to choose other colors for coloring the owl, since such a bird can have completely different colors.

Done! Finally it turned out to finish this drawing and now there is a new beautiful picture with such an unusual bird. Congratulations!
Be sure to keep learning drawing and improving your skills. That is why learn to draw new shapes using our instructions. If you like this tutorial, post your results on social networks and watch other drawing lessons. We wish you every success!