How to Draw an Apple for Kids
Learn how to draw an apple for kids step by step with this elementary drawing tutorial for schoolers and preschoolers.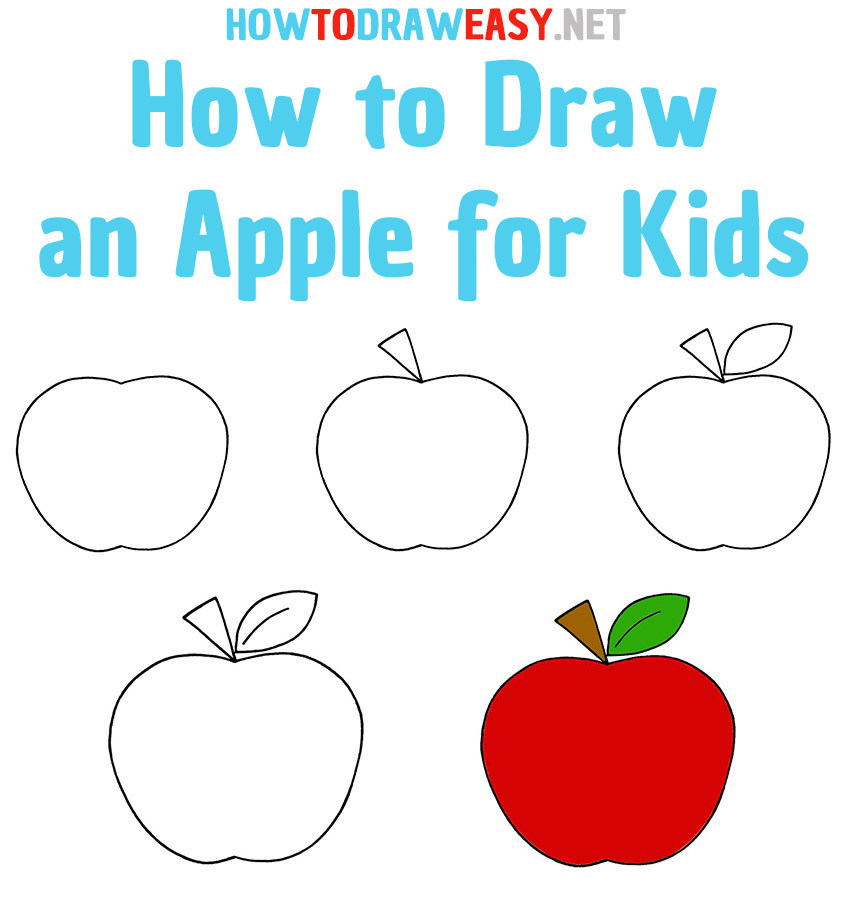 Hey! In this beginner's tutorial, you will learn how to draw an apple for kids. We will show in detail how to draw apples with a pencil step by step. Drawing an apple is a great opportunity to practice volume creation and working with basic drawing shapes. Thanks to our detailed instructions, you will not only learn how to draw but also learn a little about this fruit.
An apple is one of the most basic and simple types of fruits available and very often serves as an object for still lifes, therefore, learning how to draw it from different angles and shapes will be very useful for a novice artist. In our lesson, we tried to make it as simple as possible so that the smallest artists could easily depict a fruit.
And apples are also very healthy. If you eat one apple a day, then you will definitely be healthy, as they are rich in iron, magnesium, phosphorus, and other vitamins. Apples come in many varieties. And sour, and sweet, and sour-sweet – whatever they are in the world. And also red, green, yellow and so on.
Time needed: 20 minutes.
How to Draw an Apple for Kids
Draw the outline.

Draw the basic outline of the apples in the shape of a circle, but in the middle at the top and bottom with a depression.


Draw a twig.

Before the apple gets into your handles, it is removed from the tree. Therefore, many fruits have a branch that looks out of the middle of the fruit. Draw it, for this make a small neat triangle tilted to the left.


Draw the outline of the apple leaf.

Also, a leaf may remain next to the twig. Therefore, draw an oval-shaped outline of a leaf on a branch.


Draw the details of the leaf.

For beauty, draw a line in the middle of the leaf. This will make it look pretty.


Color the apple.

Paint over the fruit itself with a red pencil, the twig with brown, and the leaf with green. You can use other favorite colors if necessary.

Finish! We hope you have a beautiful apple drawing and you like it. If it is true then you can share it with your friends on social networks so that they can rate it too. Check out our other instructions for kids as well and draw other things. We wish you every success!