Learn how to draw a T-Rex easy enough for beginners, start a sketch with this tutorial. Step by step drawing a dinosaur for beginners!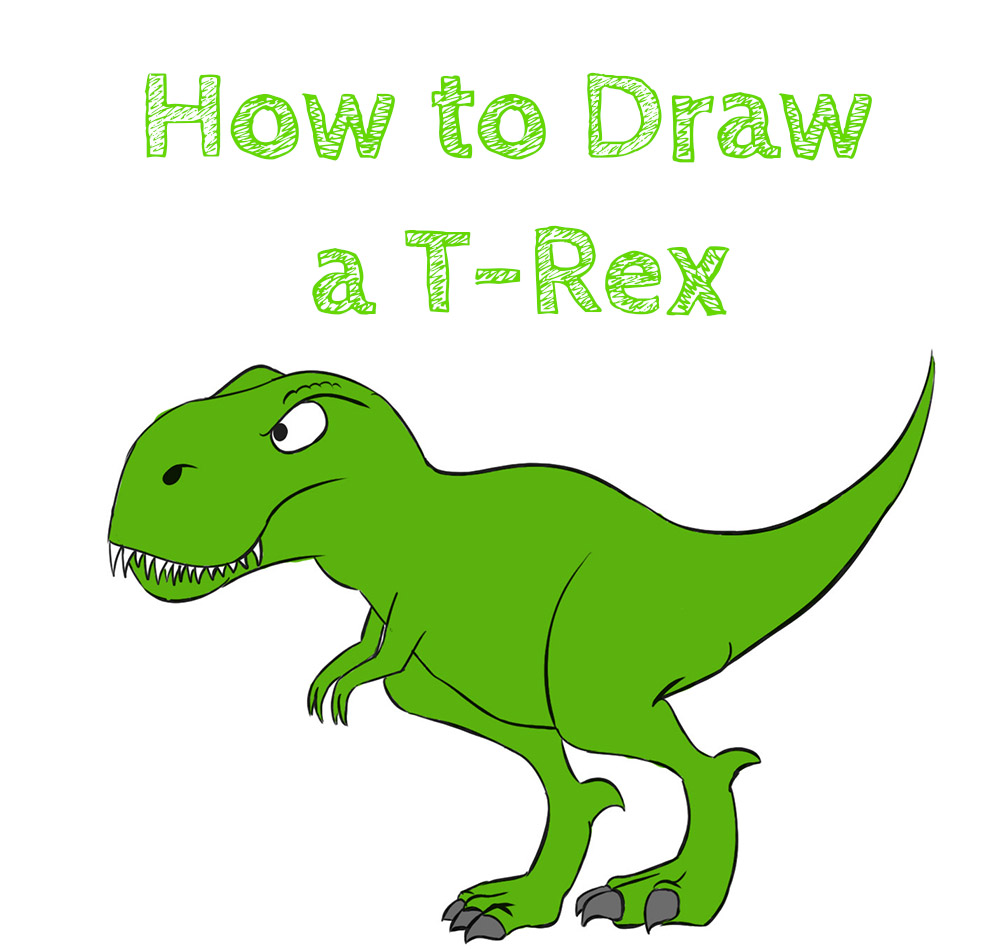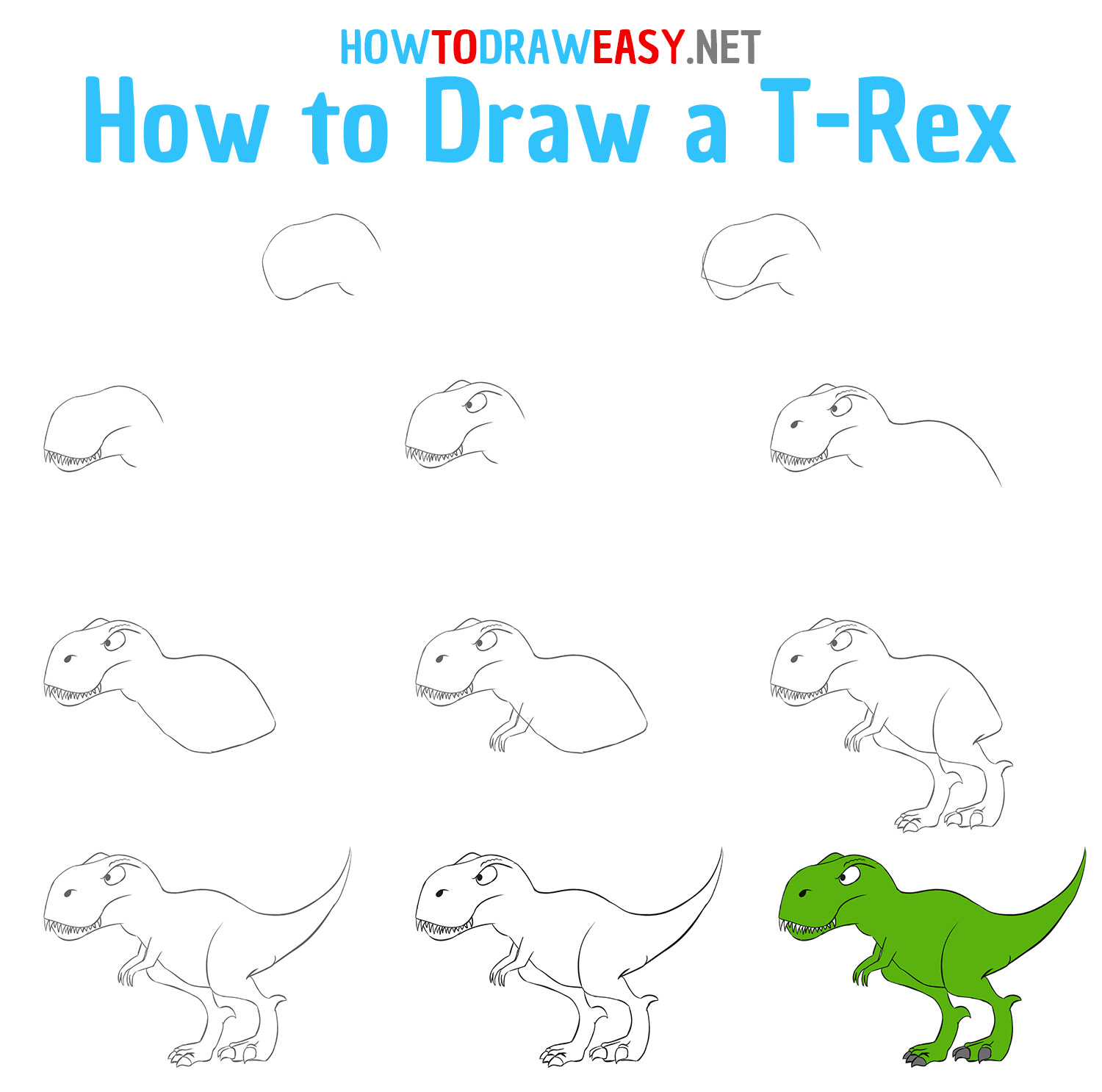 In this drawing lesson, you will learn how to draw a T-Rex easy enough for beginners and kids! Tyrannosaurs were one of the largest land predatory dinosaurs that existed on our land in its entire history. Tyrannosaurs walked on their hind legs. In general, tyrannosaurs had four toes, three of which were pointed forward and one toe was at the back. And this is exactly how this dinosaur is drawn in our drawing step-by-step instruction. This fourth finger of the dinosaur was always behind and did not touch the ground when walking. The forelimbs of tyrannosaurs were always very small, just like in all cartoons they were drawn. Most likely, these hands were needed to maintain the balance of the body, since such small limbs were hardly useful for hunting.
Enjoy your sketching!
Time needed: 45 minutes.
How to Draw a T-Rex Easy
Head shape.

Draw the shape of the dinosaur's head.

Draw the mouth.

Draw the line for the mouth of the tyrannosaurus.

Draw the teeth.

Now draw the sharp teeth of the T-Rex.

Draw the eye.

Draw the T-Rex's eye and add details to the sketch of the head.

Back line.

Draw a curved line from the head of the tyrannosaurus.

Bottom of the torso.

Draw a line for the lower torso of the tyrannosaurus.

Draw the arms.

Draw the small front limbs of the dinosaur.

Draw the legs.

Draw the large, powerful legs of the T-Rex, as well as the toes and sharp claws.

Tail.

Continuing the lines of the torso, draw the pointed tail of the T-Rex.

Trace the contours.

Trace the T-Rex outlines with a marker, fountain ink, or a fine brush and black paint.

Color the T-Rex.

Now color your tyrannosaurus drawing in the color you want.