How to Draw a Swan for Kids
Learn how to draw a swan for kids step by step with this elementary drawing tutorial for schoolers and preschoolers.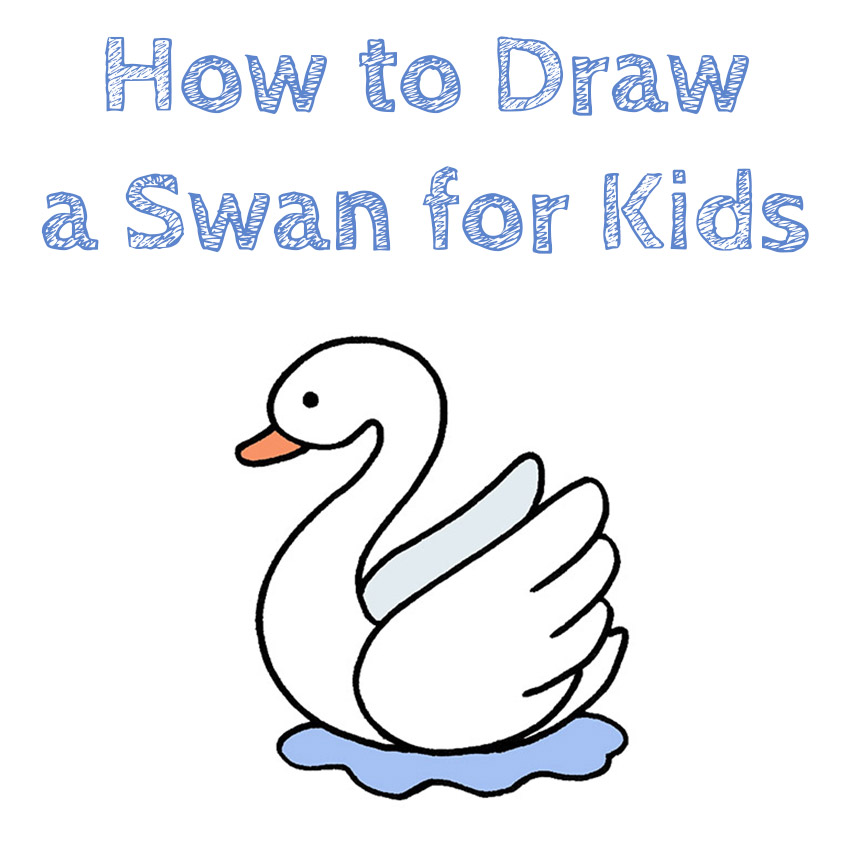 Hey! We offer you to get acquainted with a very simple lesson on how to draw a swan for kids step by step. The Swan Drawing Tutorial consists of only 7 easy steps, so even the youngest artist can draw a bird with ease.
The swan is a genus of birds of the order Anseriformes, which is part of the duck family. Swans are very beautiful birds of predominantly white color, which fascinate with their attractiveness in any body of water. These beautiful birds represent loyalty and love. Below are step-by-step instructions to help you depict a beautiful swan. Follow all the descriptions that are indicated in the instructions to make the drawing very beautiful.
Time needed: 20 minutes.
How to Draw a Swan for Kids
Draw a swan wing.

To quickly and easily get a wing, first draw a U-shaped base and draw an oblique line from the left edge, which smoothly turns into wavy feathers.


Draw the neck and head.

Draw a smooth curve of the swan's neck using two curved lines, and connect the lines at the top to form a semicircle.


Add eyes and a beak.

Draw a small beak on the bottom of the head. Next, draw the eye in the shape of a black dot.


Draw the other back wing.

Behind the front wing, draw another one in the form of a small oval, which is barely visible.


Draw the swan's tail.

At the back, depict the small tip of the tail in the form of a slightly angular oval.


Draw the surface of the water.

Under the drawn swan draw out a small piece of the reservoir with wavy lines.


Color the drawing.
We hope that this was a useful and informative lesson for you. Be sure to show your new drawing to friends and family. We also recommend that you familiarize yourself with other drawing lessons for beginners.