Learn how to draw a strawberry for kids step by step with this elementary drawing tutorial for schoolers and preschoolers.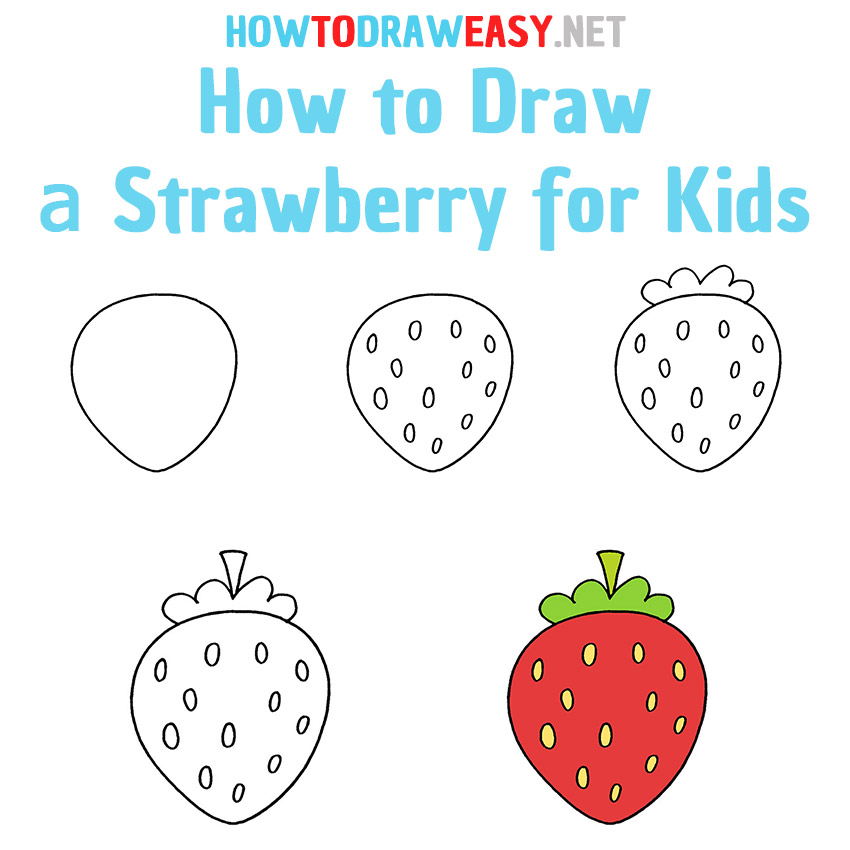 Hello and welcome to a simple lesson on how to draw a strawberry for kids step by step. This berry has a fairly simple shape and it will be easy for all artists to draw strawberries, regardless of skill. The main thing is to follow each of our steps with a detailed description, you will definitely get a simple drawing of a strawberry. In addition to how to draw a berry, we recommend that you familiarize yourself a little with it.
Strawberry is everyone's favorite perennial berry of bright red color. Usually, the sweet berry is round in shape and weighs only 1-3 grams. In addition to their taste and beautiful appearance, strawberries also have many beneficial properties and contain vitamins such as, for example, A, B, C, and many others. Now let's move on to the most interesting part and start drawing strawberries.
Time needed: 20 minutes.
How to Draw a Strawberry for Kids
Draw the outline of the berry.

First you need to draw the main outline of the strawberry in the form of an oval, tapering towards the bottom.


Draw the seeds.

Draw small seeds over the entire surface of the strawberries.


Draw a sepal.

At the top of the berry itself, draw a sepal in the form of a wavy line.


Draw the stem.

Next, you need to draw a vertical stem.


Color the drawing.

The classic strawberry color is red. Color the strawberries in this exact color. Make the seeds yellow, and the entire upper part green.

We hope that this was a useful and informative lesson for you. Be sure to show your new drawing to friends and family. We also recommend that you familiarize yourself with other drawing lessons for beginners.