How to Draw a Rat for Kids
Learn how to draw a rat for kids step by step with this elementary drawing tutorial for schoolers and preschoolers.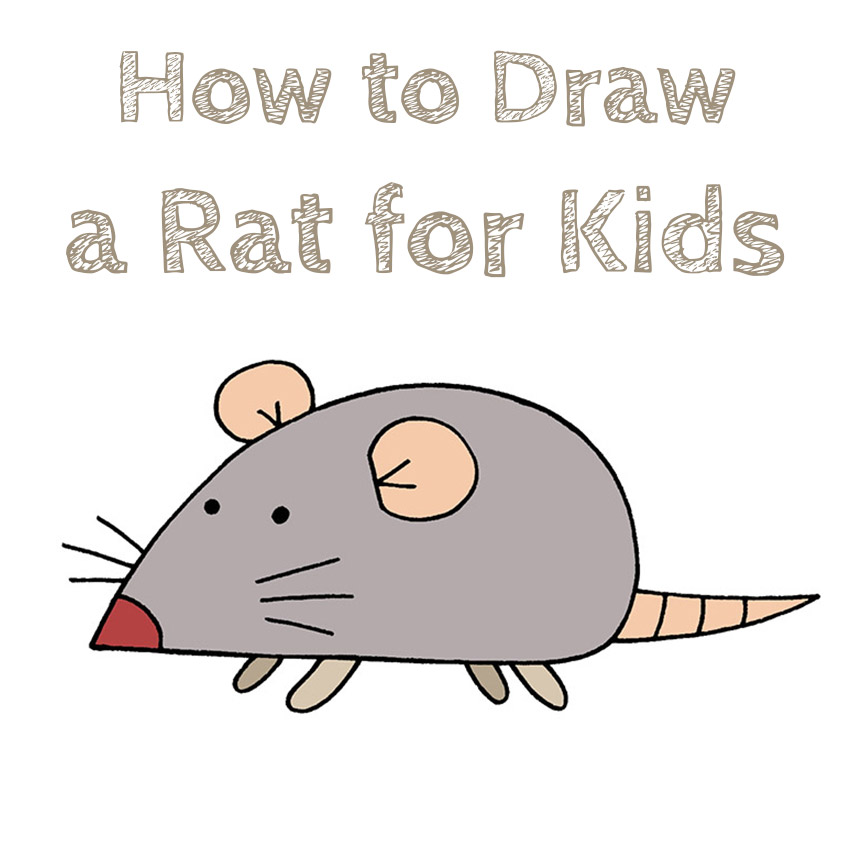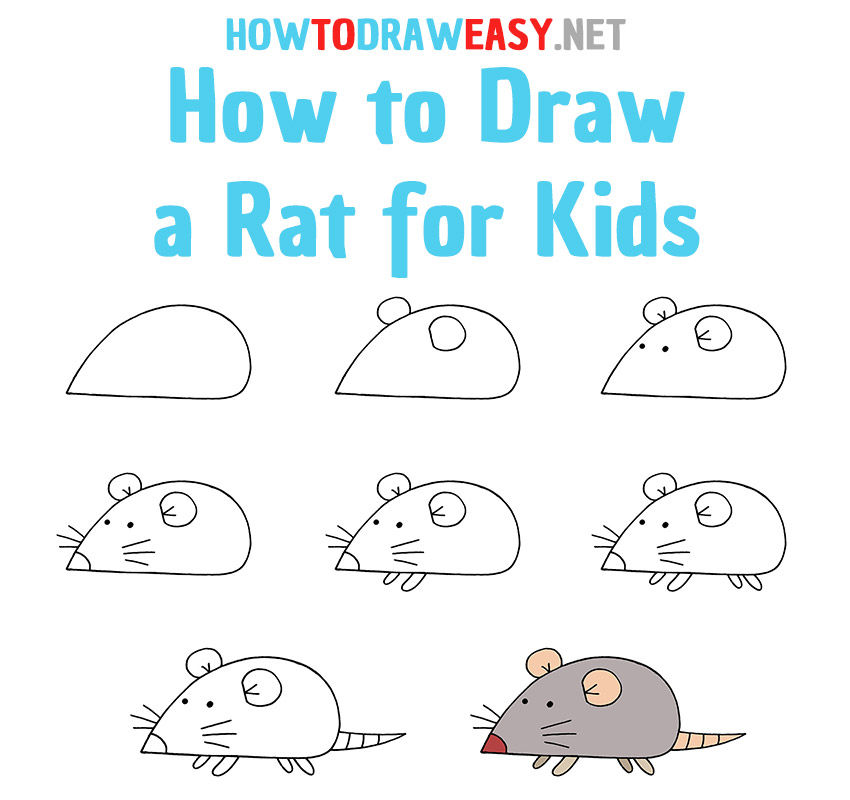 Hi guys! In this lesson, you will learn how to draw a rat for kids step by step. This rat drawing tutorial is very simple and designed for the youngest artists. Children of all ages, regardless of their drawing skill level, will be able to draw a rat in just 8 easy steps. The main thing is not to rush and follow our recommendations and you will definitely get a beautiful drawing.
Let's learn a little more about the character in our tutorial. Rats are a species of rodents from the order of mice, and there are about 60 different species of rats in the world. Rodents differ from mice only in their large size. Also, rats are very smart and dexterous animals. As you probably know, thanks to their sharp teeth, they can gnaw through anything. The outline below will help you draw the rodent as efficiently as possible. Since the animal does not have particularly complex elements, drawing a rat can be quick and fairly easy.
Time needed: 20 minutes.
How to Draw a Rat for Kids
Draw the basic outline of the rat.

First, draw a small horizontal oval. Note that the end is tapered on one side.


Draw the ears.

Above, draw two ears in the form of small circles.


Draw the eyes.

The easiest step in this lesson. The rat's eyes should be drawn in the form of two small filled circles.

Draw the nose and mustache.

Under the eyes, on each side, draw some random lines for the rat's whiskers. To indicate the spout, draw a line at the corner of the shape.


Draw the front legs.

At the bottom of the body, draw two small front legs. They are in the shape of a small elongated oval.


Draw the hind legs.

Draw a pair of hind legs in the same way as in the previous step.


Draw the tail.

Draw a pointed tail and draw some vertical lines inside.


Color the drawing.

Perhaps one of the most enjoyable stages in the drawing is coloring the finished sketch. The usual color of a rat is gray. Color the entire rat shape with this color. Draw the ears and tail in pink. Make the nose red.

The drawing of the rat is ready! We hope that this was a useful and informative lesson for you. Be sure to show your new drawing to friends and family. We also recommend that you familiarize yourself with other drawing lessons for beginners.