Learn how to draw a princess for kids step by step with this elementary drawing tutorial for beginners, schoolers, and kindergarteners.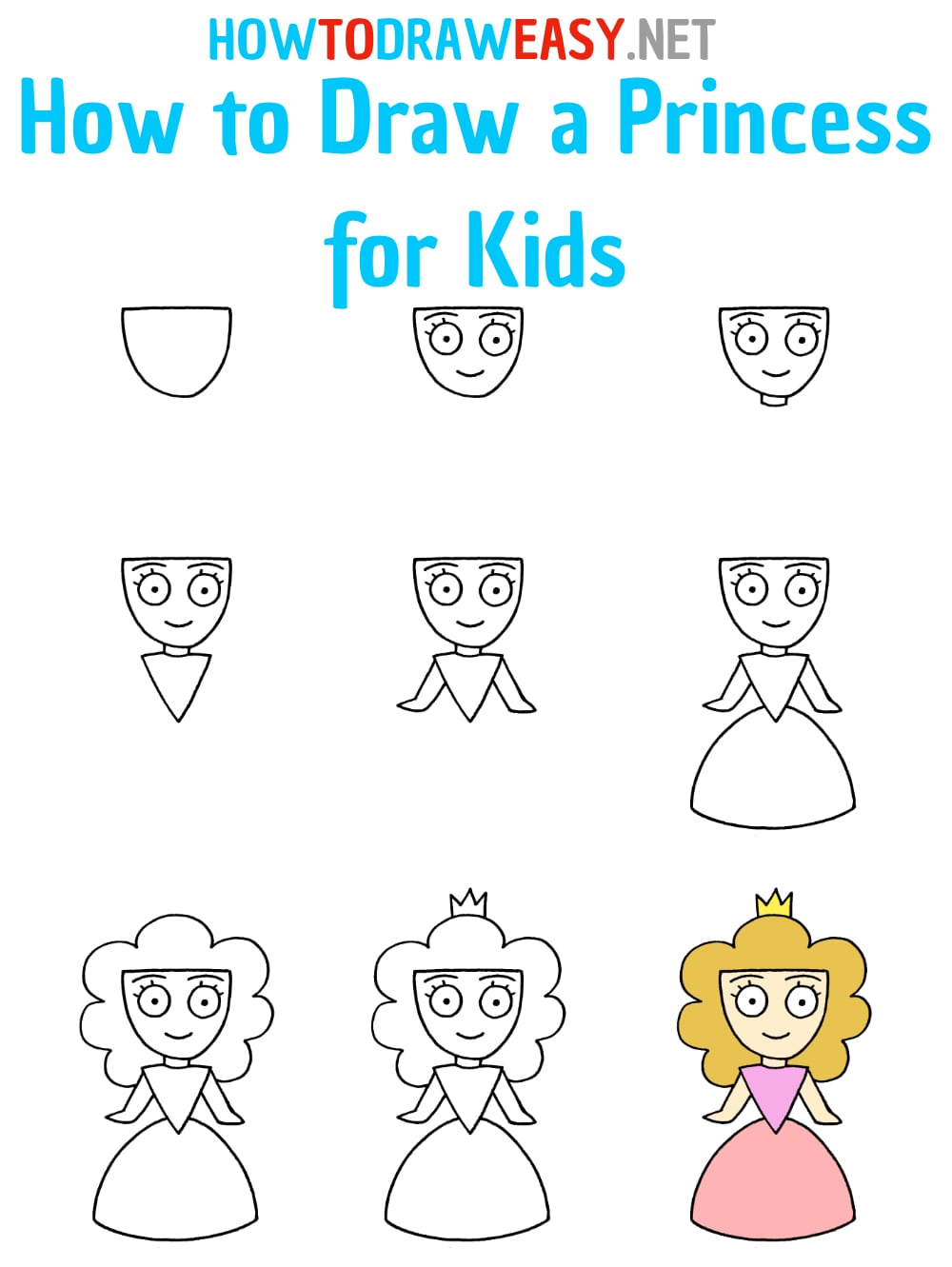 Hello everyone! We begin our acquaintance with literature in childhood with fairy tales that tell us about dragons, witches, princes, and princesses. In this step-by-step tutorial, you will learn how to draw a princess for kids. These tales teach us a lot, as each story has its own morals and experience. We have all draw such characters since childhood, but this does not always work out quickly and beautifully, so this lesson will be useful to everyone who wants to draw a cartoon princess.
With our guidance, even a kindergarten artist will be able to sketch a cartoonish princess quickly and efficiently. Today we will try to sketch such a princess and we will do it in 9 steps! Enjoy drawing!
Time needed: 20 minutes.
How to Draw a Princess for Kids
Draw the head.

Begin by drawing the basic shape of the princess's head.

Draw the face.

Now you need to add parts of the face and start by drawing the eyes. After the eyes, add eyebrows and eyelashes, and then draw a smile using a curved line.

Draw the neck.

Using two short, parallel lines draw the princess's neck. Finally, connect these two parallel lines with a curved line.

Draw the torso.

Draw the torso of the princess, which should be in the shape of a triangle.

Add the arms.

Draw the cartoon arms of the princess.

Add a skirt.

Draw the princess skirt as shown.

Draw the hair.

Now using curved lines draw the curly hair of the princess.

Add the crown.

Now draw a small cartoon crown on the princess's head.

Color the drawing.

Use your favorite coloring supplies and color your cartoon princess artwork.