How to Draw a Pencil for Kids
Learn how to draw a pencil for kids step by step with this elementary drawing tutorial for beginners, schoolers, and kindergarteners.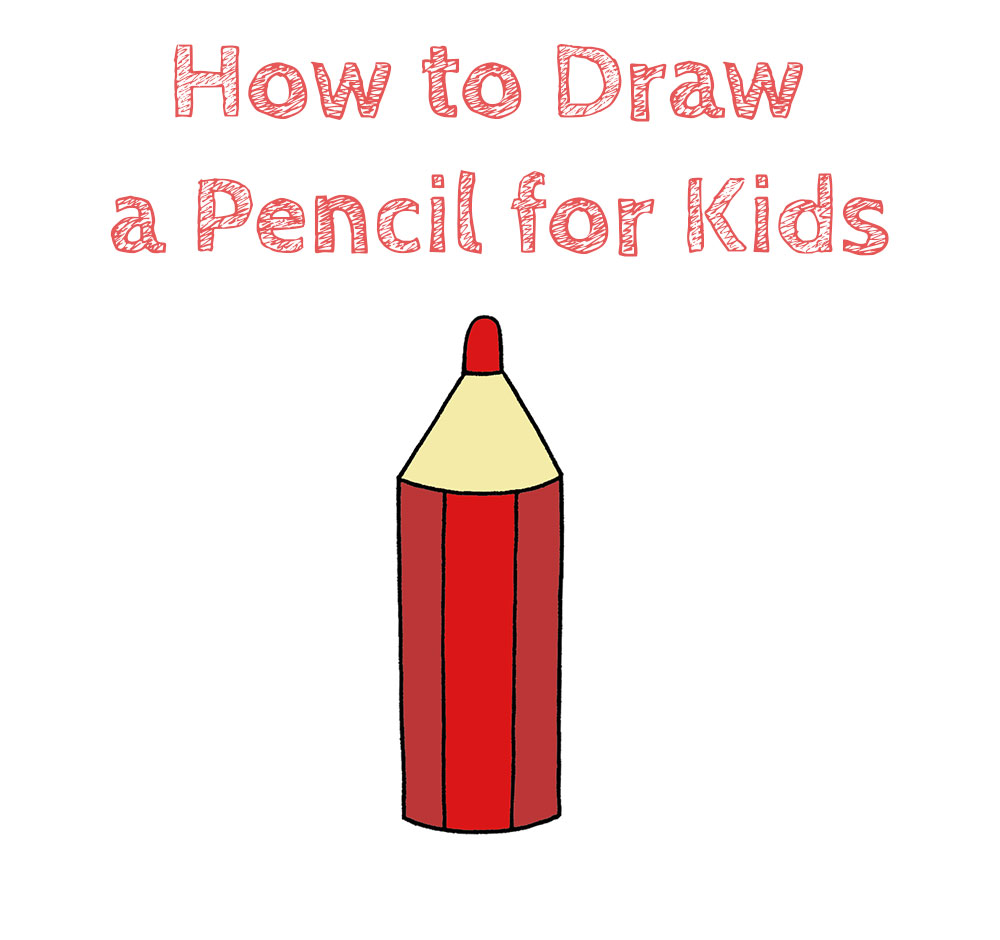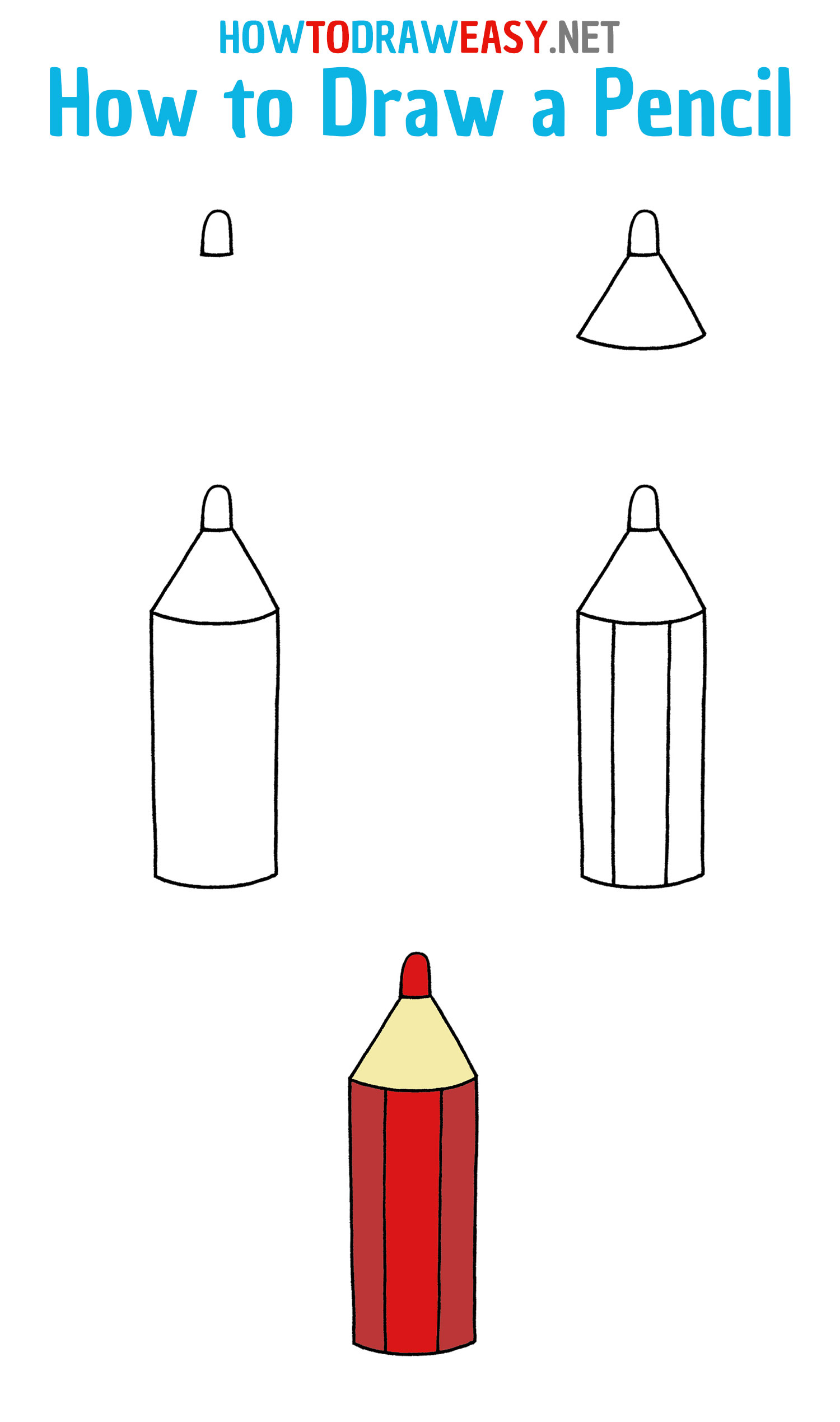 Hello, everyone! On our site, there are many different lessons for drawing objects, characters, or animals. These lessons help develop pencil drawing skills as aspiring artists practice their skills by drawing what they like. In this simple instruction, you will learn how to draw a pencil for kids.
Sketch a colored pencil in a classic way! It is quite simple to sketch this object, with our instructions even an inexperienced artist can do it. The pencil has straight, straight lines, so you don't have to draw complex geometric shapes.
The instruction consists of 5 consecutive clear steps that you need to follow in order to draw a pencil. Enjoy drawing!
Time needed: 15 minutes.
How to Draw a Pencil for Kids
Draw the tip.

Draw a graphite pencil tip as shown.

Draw a wooden collar.

From both sides of the pencil tip, extend two parallel lines to shape the wood of the pencil. After that, draw the bottom part using a curved line.

Draw the body.

Draw the sides of the pencil body with two straight vertical lines. Connect these lines from below using a curved line.

Detail.

Detail the body of the pencil by adding lines as shown.

Color your artwork.