How to Draw a Gymnast for Kids
Learn how to draw a gymnast for kids step by step with this elementary drawing tutorial for schoolers and preschoolers.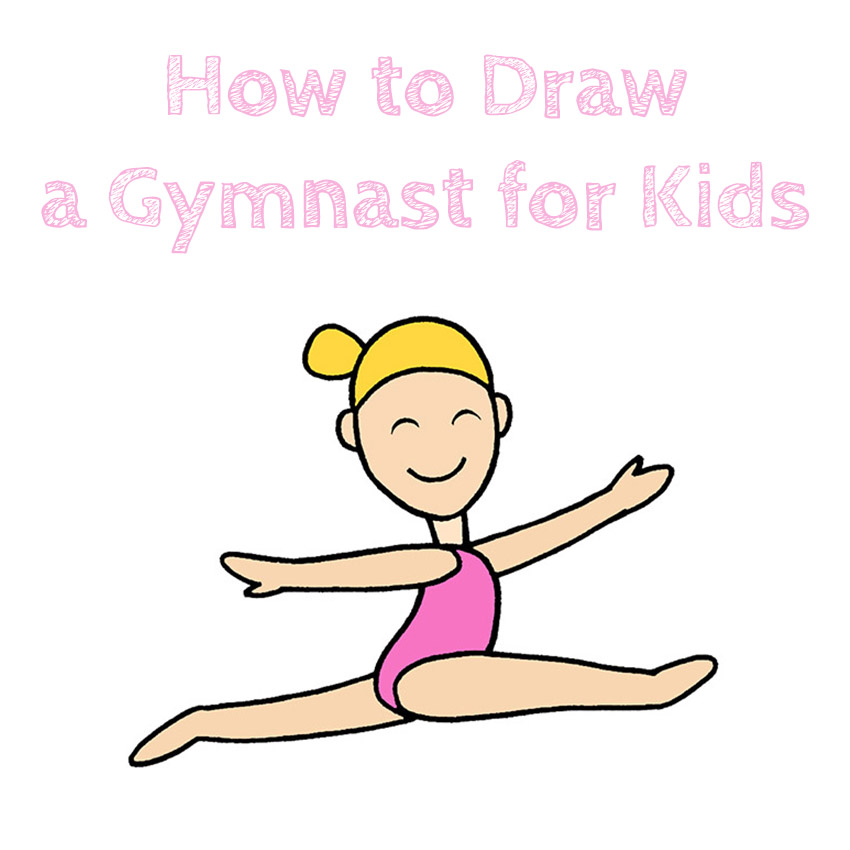 Hello everyone! In this drawing guide, we are going to take a look at how to draw a gymnast for kids. Gymnastics as a sport fascinates people all over the world. The athletes' precise movements attract the attention of the public. Gymnasts are often those who dream of becoming plastic, developing new abilities, and gaining willpower.
What qualities should a gymnast have? First of all, such a person is physically developed, since he will have to withstand various loads. Speed ​​and coordination play an important role, the ability to put lightness and grace into every movement. And, of course, an athlete must be hardworking, because without effort it will not be possible to achieve victories. Drawing a gymnast is a fun process that will help you develop your smooth line drawing skills. Let's start!
Time needed: 30 minutes.
How to Draw a Gymnast for Kids
Draw the head.

The athlete's head has a complex rounded shape.


Draw the face.

The gymnast's eyes are closed. On the face at the top, draw two small arcs. Just below, add a smile with the same curved line, but longer.


Draw the hair.

Draw styled hair on the head. Draw a wide arc from one rounded corner of the head to the other. Also, draw an oval bunch.


Draw the ears.

The ears are semi-oval-shaped on either side of the face. Please note that one ear is partially visible, so the size of the ears may vary.


Draw the arms.

The gymnast's arm is extended and located below the head, directed horizontally.


Draw a leg.

The leg is facing the opposite side of the arm. Draw a curved line and complete it with a ledge upward, that is, an extended foot.


Draw the body.

Draw the first curved line from the shoulder to the thigh, the second from the arm to the other part of the thigh. You will have a body. Also draw a thin neck using short, straight lines extending from the neck to the shoulders and body.


Draw the second arm.

Here you need to repeat the fifth step. Note, however, that the gymnast's second arm is raised diagonally.


Draw the second leg.

Repeat from step six. However, you should pay attention to the fact that the leg is turned toe down.


Color the drawing.
We hope that this was a useful and informative lesson for you. Be sure to show your new drawing to friends and family. We also recommend that you familiarize yourself with other drawing lessons for kids.