How to Draw a Dove for Kids
Learn how to draw a dove for kids step by step with this elementary drawing tutorial for beginners, schoolers, and preschoolers.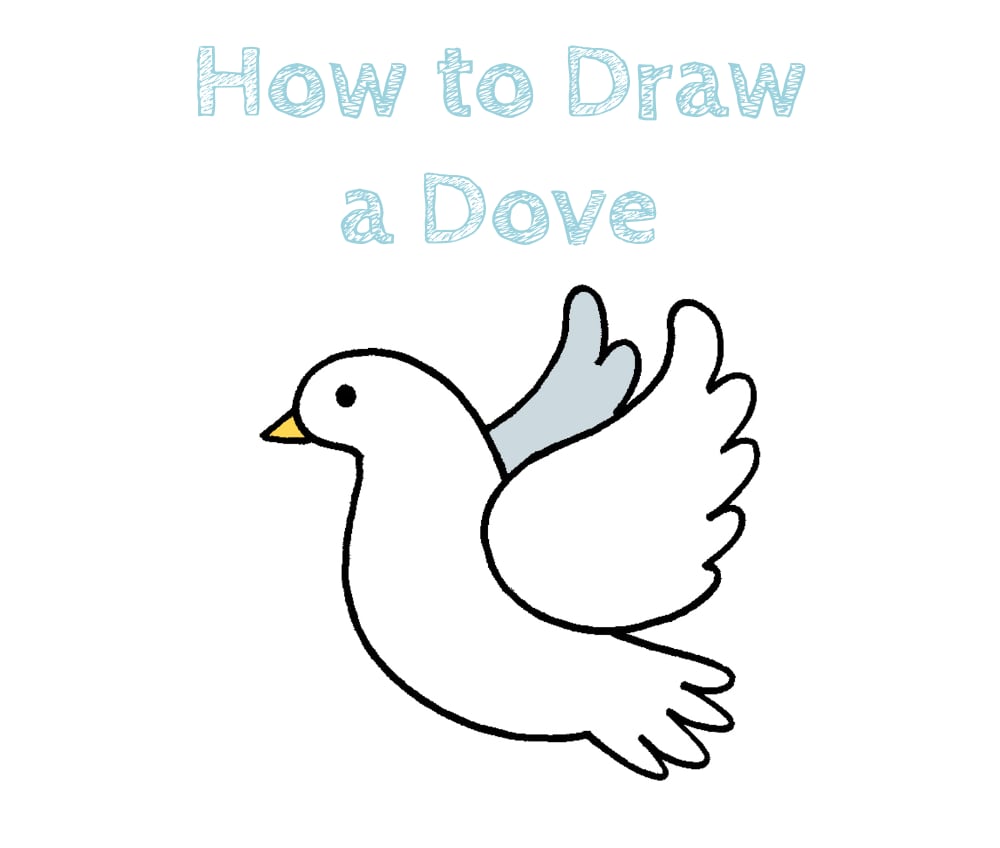 In this elementary, step-by-step drawing lesson, you will learn how to draw a dove for kids. The dove is one of the most common birds on earth, and it may be the most common bird. Doves have typical blue and white plumage. There are several species of these birds, differing from each other in color and type of plumage. There are also domesticated doves.
We tried to portray a dove in a simple and typical form for it, which an artist with any sketching skills can draw. It will be very easy to draw the bird. For this, follow all the rules that are given in the instructions.
The step-by-step instructions below will help you not to get confused and sketch a dove very quickly and easily! Enjoy drawing!
Time needed: 35 minutes.
How to Draw a Dove for Kids
Draw a wing.

Start by drawing the wing of a dove, which is rounded on the left side, and on the right side draw the texture of the feathers in the sketch.

Dove body outline.

Draw a dove body. To do this, first depict a small head, from which the lines swipe the outline of the whole dove. Try to sketch the body as shown in the instructions.

Add the second wing.

Draw a second dove wing, which can be barely seen behind the first wing.

Add the beak and eyes.

Draw a small pointed triangle for the beak bird. Also sketch a black circle for the eye.

Color the dove.

The color of the dove can be left white or in some places to highlight gray. The beak can color in yellow.
Your dove is completed! Congratulations on the new artwork, which should work very cool. We hope that this is the truth was a useful and very simple lesson for you. Share your artwork with your friends, and you can also share this elementary step-by-step guide with friends and try to paint the dove together.
Check out our other lessons and try to portray other compositions. We are glad that you were with us and we will be glad to see you on the site many times!