How to Draw a Car for Kids
Learn how to draw a car for kids step by step with this elementary drawing tutorial for beginners, schoolers, and preschoolers.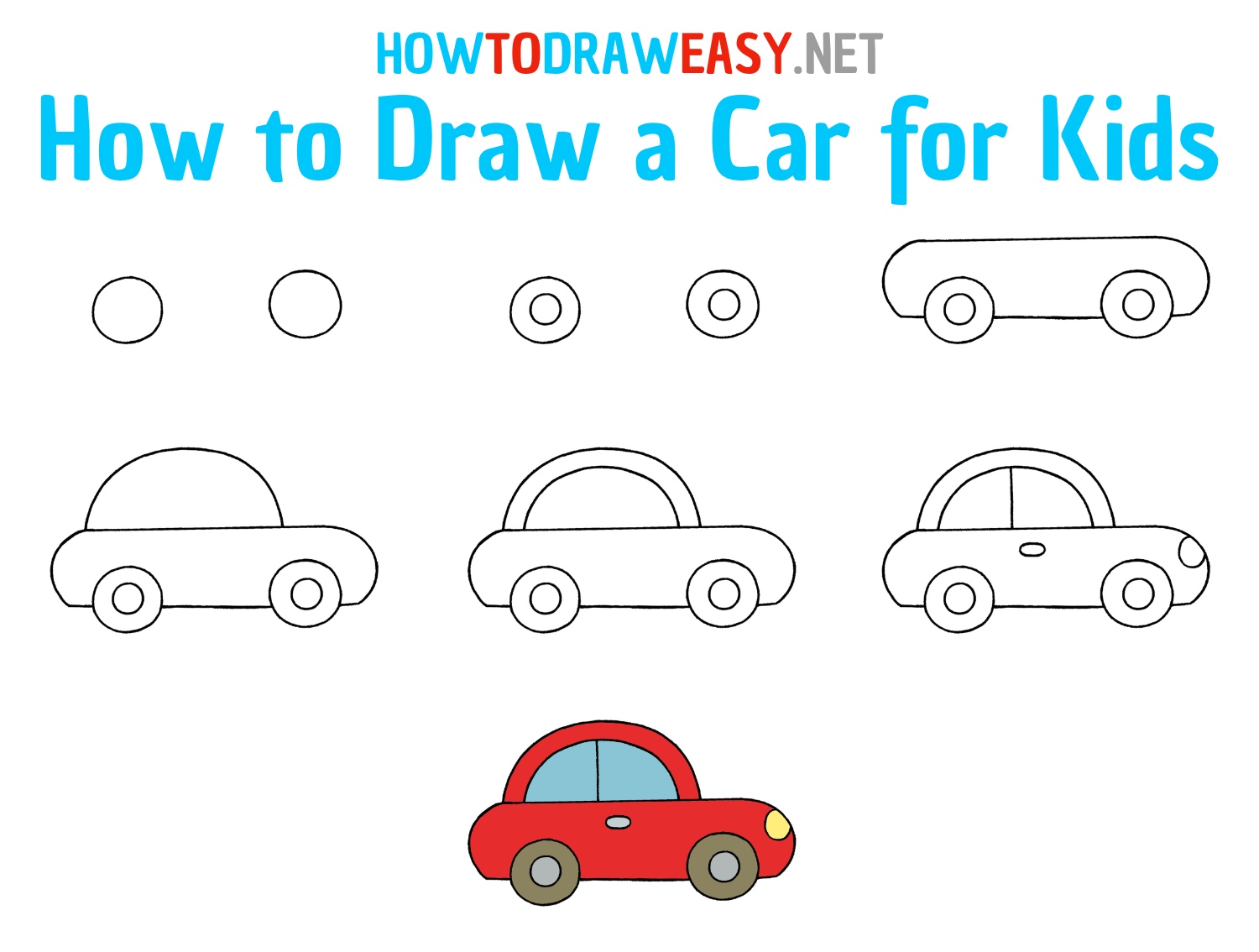 In this drawing lesson, you will learn how to draw a car for kids in a cartoon style. Cars are a common form of transportation used by many people around the world. Thanks to this transport, you can quickly get to your destination, but you must definitely follow the traffic rules that are established in your country.
We decided to create just such a cartoon car shape so that anyone with any drawing skills could draw this popular vehicle. Thanks to these instructions, drawing a car will be easy even for kindergartens. Enjoy drawing!
Time needed: 35 minutes.
How to Draw a Car for Kids
Shape the wheels.

Start by drawing two wheel shapes, which of course need to be round.

Add rims.

Now detail the wheels of the car by adding rims to the inside of the wheel. Just draw slightly smaller circles in the wheel shapes for simple car rims.

Draw the body.

Let's move on to drawing the car body as shown. Draw a large horizontal oval, the bottom of which goes through the wheels.

Draw the roof.

Now you need to sketch the roof of the car using two semicircles as shown.

Add details.

First, divide the car window in two using a straight vertical line. After that add the oval-shaped handle of the car as in the example and finish the drawing by drawing the headlight at the front of the car.

Color the cartoon car.

Before the coloring process, you can use an ink pen or marker to trace the sketch contours of the artwork. And you can color the car either in the same red as in the example, or use any other color that you want.
Excellent! We hope that we helped you create a cool artwork of cartoon vehicles that you can share with your friends. And you can also share this simple instruction with your friends on social networks, and we advise you to sketch this car with friends together! Thank you for being with us, and we will be glad to see you again.